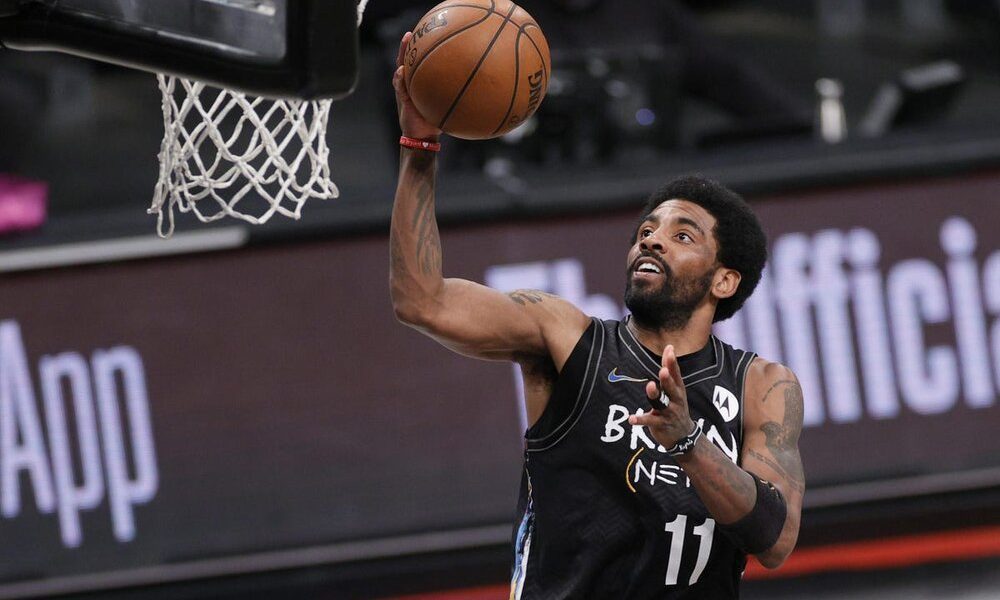 Kyrie Irving Set to Rejoin The Brooklyn Nets for Road Games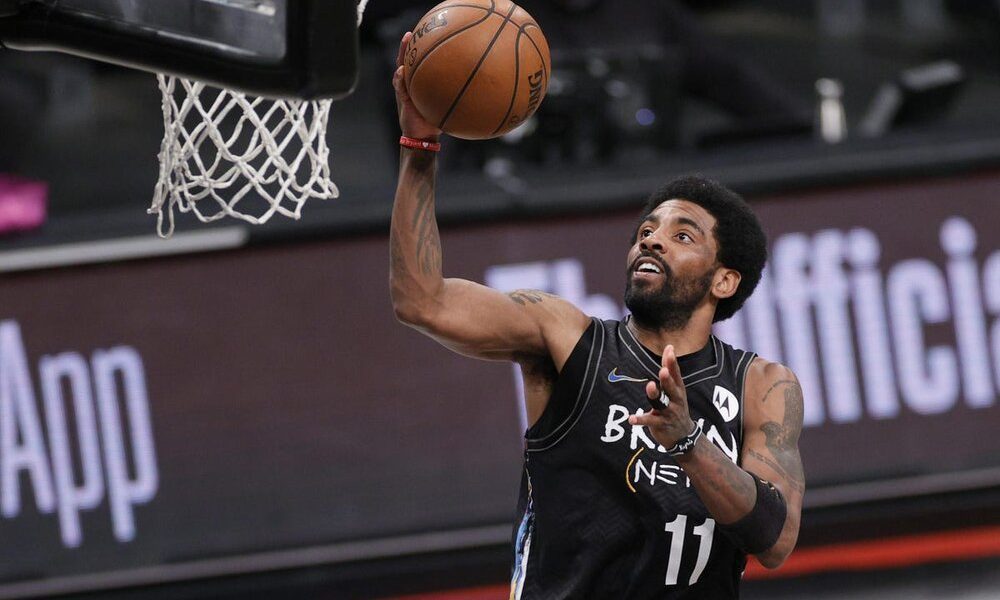 Sometimes when things don't work our way, we have to take the road less traveled, even if it means putting ourselves at risk to reach our goals. Guess that's what Brooklyn Nets thought when it called back Kyrie Irving. 
Recently, the Nets announced Irving's return to the team, and fans couldn't believe their ears. Everyone had only one question in their minds, "Why now when so many players are already getting infected?" 
If you were also bothered by the same question, stay put 'cuz we are about to reveal why the Nets took this decision.
A bold step
On December 17, 2021, Brooklyn Nets declared that Kyrie Irving would rejoin the team for future games. He'll practice with the group and play all road games as a team member.
However, the 29-year-old would not participate in home games because New York City's vaccine mandate stops unvaccinated players from playing matches. 
Earlier, the Nets had announced that Irving would not play games with them until he's allowed to participate in all matches.
But, seeing the current condition where seven players are already missing due to NBA health and safety protocols, and with the increasing load on star player Durant, the team couldn't help but include Irving on the roster. 
After consulting with all team members and analyzing the scenario, Sean Marks, Nets' General Manager, said he said he came to this conclusion, wherein many players are missing games either due to injuries or health and safety protocols. He added that having Irving on the team would make them stronger and balance the physical demand. 
Though Marks and other team members didn't object to Irving's return, several fans thought it was a big mistake. They said that now when many players are getting infected with the virus, having an unvaccinated player on the roster is like shooting oneself in the foot.
How beneficial would Irving's return be?
A few months back, it was announced that members of New York's pro and college teams must be vaccinated to play games in public arenas.
That time Irving refused to get vaccinated and opted out of the roster. He even stopped practicing with the team in October. Now that he's joining the Nets, it's uncertain how beneficial he will turn out to be for the team. 
But if you look at the other side, Nets star players like James Harden, DeAndre' Bembry, and LaMarcus Aldridge are away from the teams keeping health and safety protocols in perspective, alongside Bruce Brown, James Johnson, Jevon Carter, and Paul Millsap.
With so many players missing from games, the burden on Durant's shoulder has just increased. So if bringing in Irving can reduce that load even a little bit, it's worth the risk. 
Well, what do you think of the decision? Do let us know in the comments.