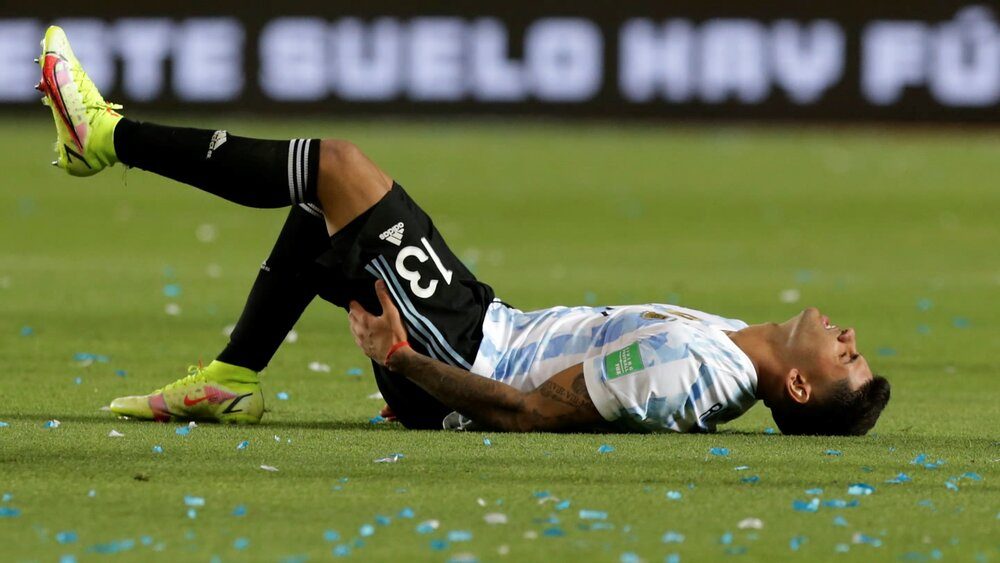 Antonio Conte Is Still Not Sure About Romero's Return – His recent statement says!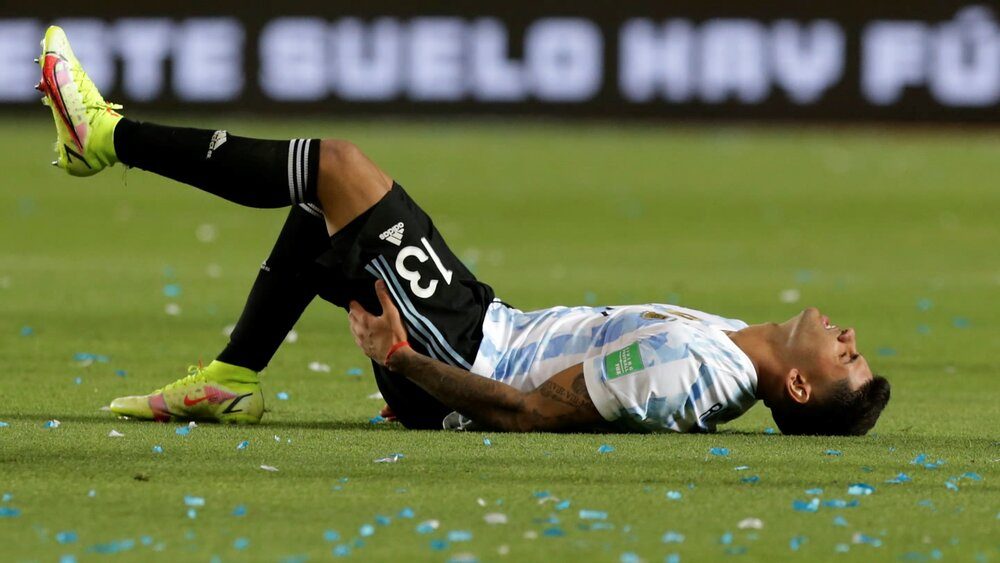 Looks like Antonio Conte will have a hard time managing his new team!
Even a month hasn't passed since Conte became the head coach of Tottenham Hotspur (Spurs), and things are already going out of hand for the Italian. The 52-year-old who replaced Nuno Espírito Santo, Spurs former head coach, is facing a complex situation with his star player being injured and unavailable for matches.
Wondering who's this player? What happened to him? Read on to find the answers yourself! 
Romero's injury and its impact on the team
Cristian Romero, Spurs center-back, got severely injured while playing for Argentina in a World Cup qualifier last week. His case was so critical that even the medics available on the field couldn't put him out of his misery, and the 23-year-old had to be substituted in the early second half. If we were to go by Conte's words, it's still not confirmed whether or not Romero will be available for upcoming matches this season. 
Conte says there are a few scans left, and until their results come, he can't confirm Romero's return. But as of now, he feels Romero's injury is serious, and it will take some time to heal. Though Conte didn't specify the time required for the recovery, he assured fans that once the doctors are done with the scans, he'll update them about his condition. 
Right now, the Spurs are in a fix. With Romero gone, they're falling short on center-backs, and if they don't find a substitute soon, they won't be able to execute Conte's 3-4-3 formation. Despite this, Conte isn't ready to make the most of the January transfer window. When someone questioned him about the same, he said he has time, and the team has a lot of matches to play, so focusing on something else doesn't make sense now. He explained that he's only focused on evaluating the squad at present, and once he does that, he'll decide something about January. 
It's a known fact that Conte doesn't want to see anymore injured players in his team, but he's hell-bent on keeping all the first-choice players for the match against NS Mura in the Europa Conference League. Leaving them behind as Santo did, seems like a big mistake to him, and as of now, he's not in a position to make any. Though he believes rotations are required for players who have been on a packed schedule lately, abandoning them isn't the right thing to do. Therefore, he will take all his players on the Slovenia trip.
A better mentor…
Recently while talking to Sky Sports, Emerson Royal, another Spurs center-back, revealed how the new head coach is guiding them towards a better future. The 22-year-old stated that Conte has a very competitive mentality. From day one, he's been clear that the team can win from anyone and become champions. The only thing left is for players to believe in this and work hard, that's all!