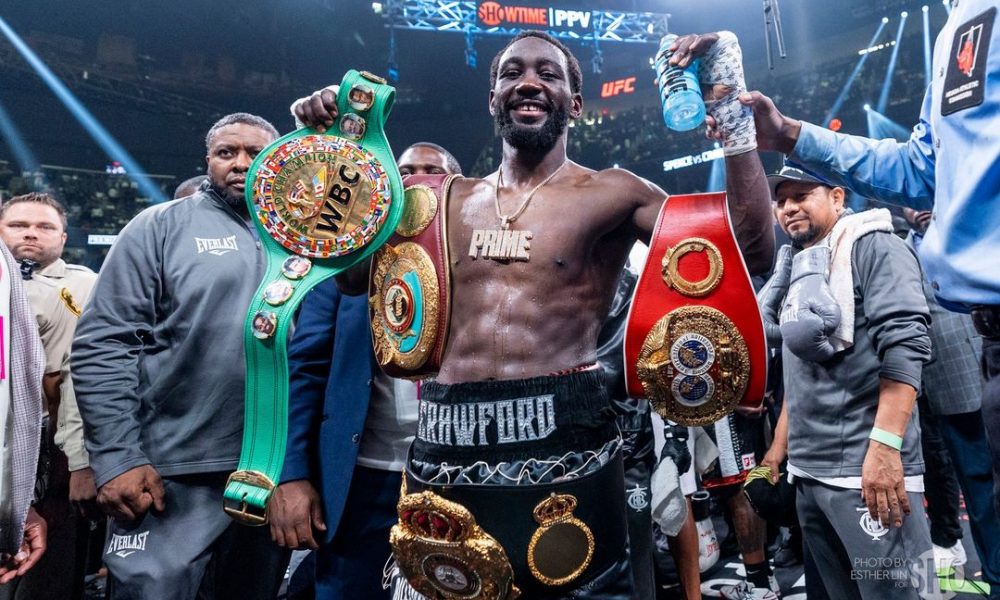 Terence Crawford and the Boxing GOAT Conversation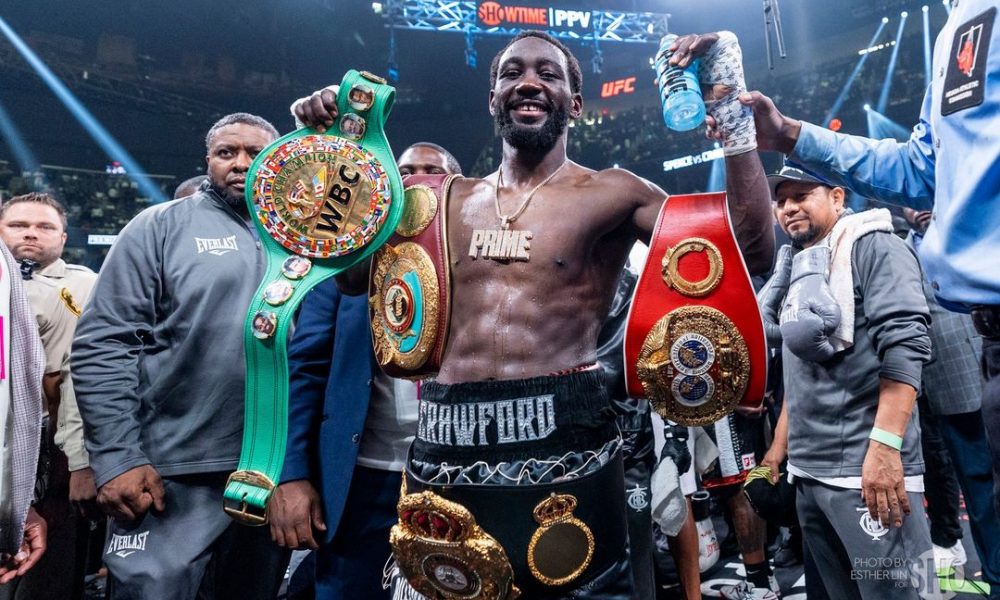 Terence Crawford's meteoric rise in the welterweight division has set tongues wagging about whether he could be hailed as the greatest welterweight ever. After a stunning victory over Errol Spence Jr., the undisputed welterweight champion has cemented his status as the number one pound-for-pound fighter globally, stealing the spotlight from Naoya Inoue.
Let's dive into the case for and against Terence Crawford's claim to welterweight greatness.
Crawford's Undeniable Ascendancy
Since entering the 147-pound weight class in 2018, Terence Crawford has been on a tear, racking up eight wins, all ending in stoppages. His journey towards undisputed glory began with a resounding defeat of Jeff Horn for the WBO championship. He conquered formidable opponents like Shawn Porter, Kell Brook, Amir Khan, and Egidijus Kavaliauskas.
Amidst debates about the strength of his opponents, Crawford squared off against Errol Spence Jr., who had garnered three out of the four major 147-pound titles. This clash was anticipated as a genuine 50-50 battle and a monumental moment in the sport. Crawford's electrifying performance, however, shifted the narrative. He systematically dismantled Spence in a one-sided affair, showcasing his unparalleled skills in a display that will echo through boxing history.
Crawford vs. the Legends
During discussions regarding Crawford's status as the greatest welterweight arise, the boxing world remains enamored with legends like Sugar Ray Leonard and Floyd Mayweather. With a record of 22-1 and 16 knockouts, Leonard is a compelling candidate for the G.O.A.T. title. He avenged his sole loss to Roberto Duran and boasts a victory over the formidable Thomas Hearns.
Mayweather, too, had a sensational career at 147 pounds, boasting an unblemished 12-0 record with three knockouts. Victories over Manny Pacquiao, Zab Judah, and Shane Mosley solidified his legacy. But Crawford's victory over Spence presents an argument that he faced and defeated top-tier opposition more consistently than Mayweather.
Mayweather's Challengers vs. Crawford's Triumph
Mayweather's tenure at 147 pounds wasn't without challenges, yet Crawford's consistent dominance against formidable opponents seems unparalleled. Mayweather faced fighters like Marquez, Mosley, and Pacquiao, who were either on the decline or not naturally welterweights. In contrast, Crawford conquered a prime welterweight in Spence, solidifying his status as a true welterweight force.
A Modern Welterweight Marvel
Crawford's unique blend of power, speed, defense, finishing prowess, and boxing intelligence set him apart in the contemporary welterweight division. His unbeatable streak reflects his mastery over the division, making him a legitimate contender for the title of greatest welterweight in history.
Crawford: Not Quite There Yet
While Crawford's achievements are undeniable, his journey at 147 pounds is relatively short, and his career still unfolds. An 8-0 record is impressive, but time will reveal if he can sustain this dominance. The lack of depth in his pre-Spence resume raises questions about the quality of his opposition.
Navigating the Legacy Maze
Comparisons to Sugar Ray Leonard's era, with formidable rivals like Duran, Hearns, and Benitez, remain a complex challenge. Crawford's achievements must be contextualized within the broader landscape of welterweight history. The premature nature of the conversation becomes evident when considering the legend of Leonard.
A Lesson From the Past
Crawford's journey shares echoes with Donald Curry's spectacular run in the 1980s. Curry's undisputed welterweight reign came to a stunning halt when Lloyd Honeyghan pulled off a massive upset. This serves as a reminder that even the most dominant reigns can face unexpected roadblocks.