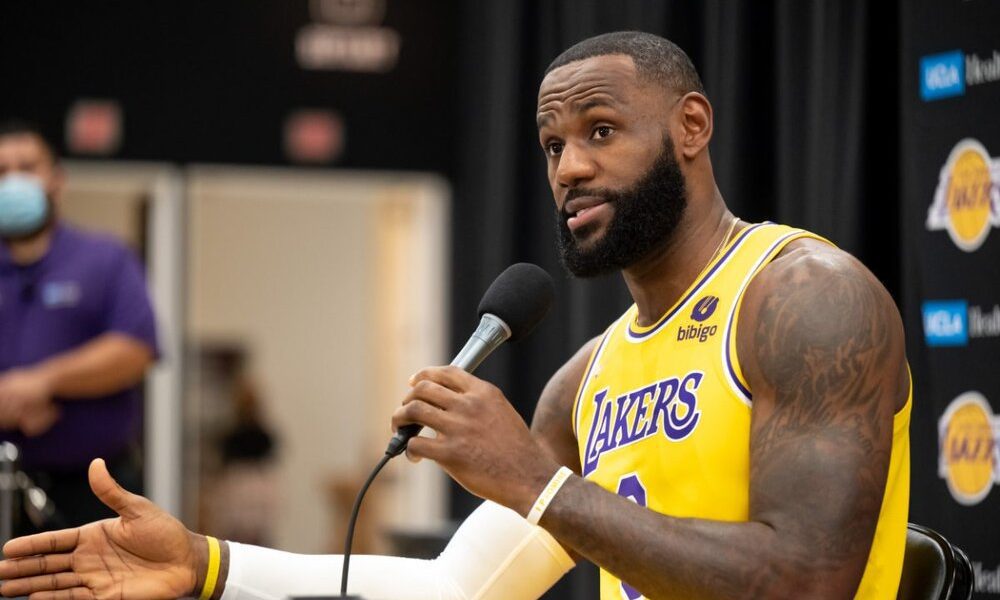 LeBron James Rooting for Stephen Curry Breaking Ray Allen's Three-pointer Record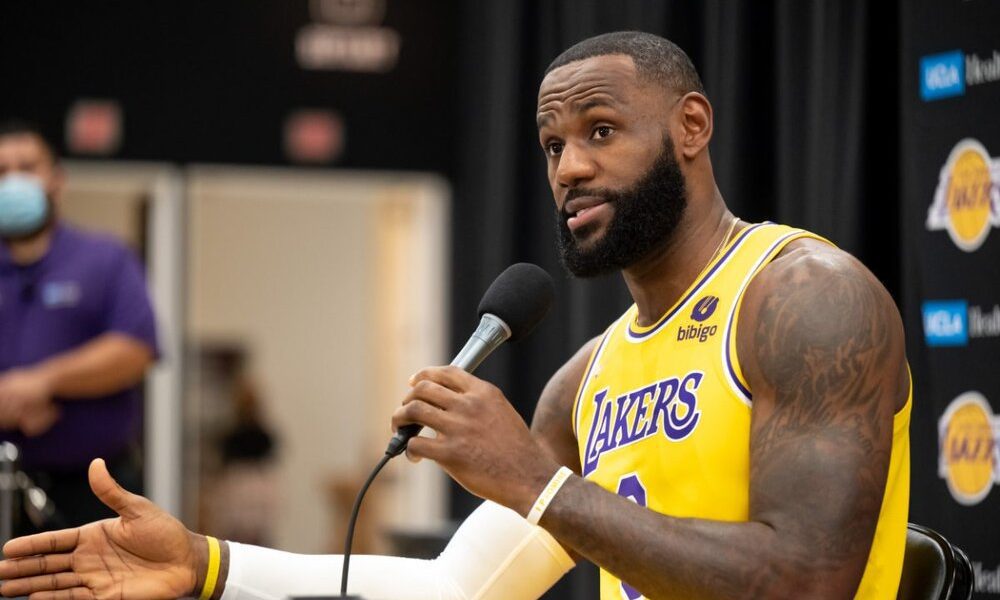 Some people's talent is such that even legends cannot help but praise them. Guess that's what happened in the case of Stephen (Steph) Curry.
Steph, the point guard of the Golden State Warriors, who is known for his three-pointers and amazing ball-handling skills, recently got a shout-out from LeBron James, and what an iconic moment it was! 
A rivalry with the utmost respect
ICYDK, Steph is on the verge of breaking Ray Allen's all-time three-pointer record, and naturally, there will be a lot of people patting his back when he brings that dream to life. But among that crowd, there'll be one star cheering louder than others. 
On December 11, 2021, after winning the match against the Oklahoma City Thunder, Los Angeles Lakers small forward, LeBron James told reporters he's been following Steph's game very closely. He continued that when Steph breaks Ryan's record, he wants to congratulate him personally. Whether or not he will actually be able to do it, only time will tell, given his tight schedule. However, we're pretty sure he won't miss out on wishing the star socially at least.
Speaking about Ray, the 36-year-old said that though he put in a lot of hard work to put that title to his name, he'll be happy to see Steph pass that point. James added that everyone's aware of Steph's journey and his contribution to the game, and people would love to see him excel in life, even if it means breaking someone's record. 
People were hoping that on December 12, 2021, when the Warriors and the Philadelphia 76ers came face to face, Steph would surely create history. However, things didn't go as planned, and the 33-year-old lost that chance. On December 14, 2021, when Steph's team played against the Indiana Pacers, people kept their fingers crossed, hoping to see the champ's special moment. But yet again, all their dreams were shattered as the two-time MVP lost by a hair. 
It's hard to stay calm…
James couldn't sit calmly on December 9, 2021, when the Warriors played with the Trail Blazers. The father of three accepted that when Steph was 16, three-pointers away from breaking Ryan's record, he was constantly doing the calculations in his mind. He was like Steph has made 12 a few times and is capable of 16 too. There was an inner voice telling James that it would be Steph if any player could pull it off! Isn't it rare to find such faith in a rival team member? 
Since the last decade, when James and Steph played four consecutive NBA Finals together, their bond has just grown. Both the players respect each other's playing style and have maintained a friendly rivalry all along. And we hope it stays the same way in the future.