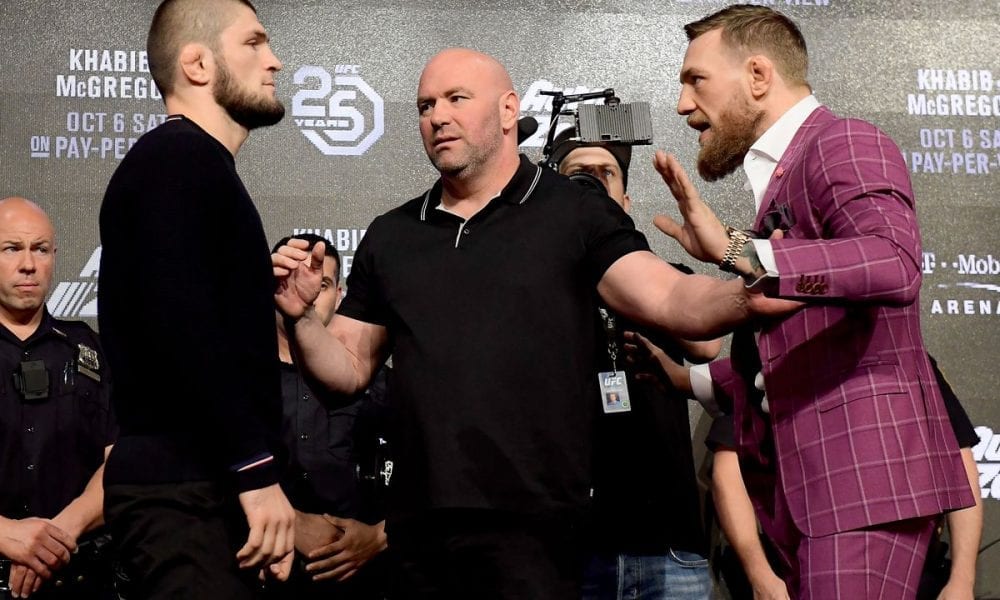 Khabib Nurmagomedov Could Fight Floyd Mayweather or Conor McGregor for This INCREDIBLE Prize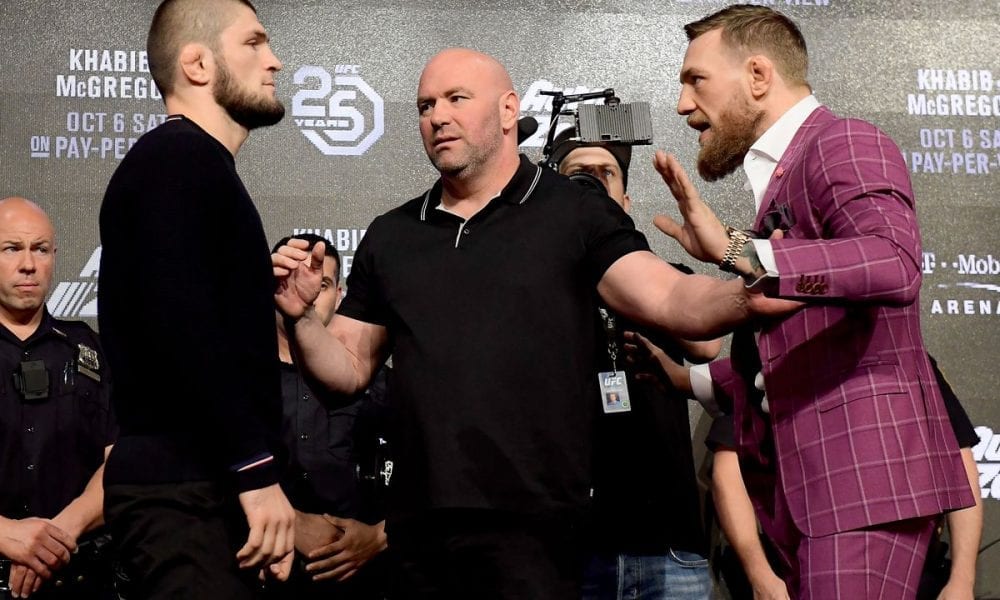 After beating Conor McGregor in one of the most talked-about matches of 2018, the world has fallen at Khabib Nurmagomedov feet, as offers that seem too good to be true line up at his door.
The monumental victory of 2018 really cemented his name among the greatest champions in UFC's history and now a new opportunity may just take his fighting career to the next level.
If there's anyone in the fighting business whose more popular than Conor McGregor or Floyd Mayweather, it has got to be Khabib Nurmagomedov who earned his reputation for being the undefeated UFC lightweight champion.
Now, the Russian mixed martial artist might be getting another chance to defend his title in a fight against Mayweather and McGregor, who are both keen on redeeming themselves after losing to Nurmagomedov. So much so that the Russian has been offered an insane reward for fighting either of his two biggest nemesis in Saudi Arabia.
How big of a reward, you ask? There's $100 million up for grabs if Khabib accepts the offer and returns to the fighting pit this year.
This could undoubtedly be the most anticipated fight of the year, especially after the incredible match of 2018 where McGregor famously suffered defeat at the hands of the Russian mix martial artist after Nurmagomedov choked him out in the final round, maintaining his status as the undefeated champion.
However, before he can face his former opponent in a rematch, Nurmagomedov must fight Tony Ferguson to defend his title.
The UFC lightweight champion's manager, Ali Abdelaziz, spoke to TMZ last week to reveal the $100 million deal, saying that certain parties in Saudi Arabia were interested in paying the exorbitant sum to see one of the biggest boxing matches of 2020.
Abdelaziz said that fans are more likely to see a match between Mayweather and Nurmagomedov in the Middle East especially after the retired boxing legend negotiated a fight against Khabib with Dana White, the current UFC president.
Mayweather and McGregor have already butted heads in a spectacular fight in 2017 where the two fighters lasted 10 rounds before the Irishman suffered defeat at the hands of the retired boxer.
McGregor was missing in action for more than a year after being bested by Nurmagomedov last in 2018, only to return recently in an epic boxing scoff with Donald Cerrone that only lasted 40 seconds.