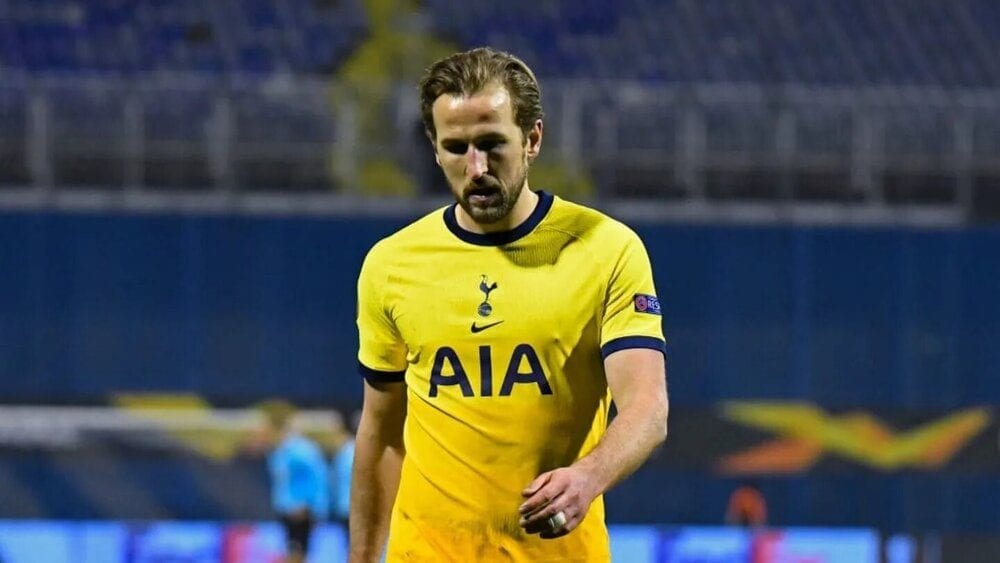 Spurs Look Shaken As Harry Kane Tells Them He Wants to Leave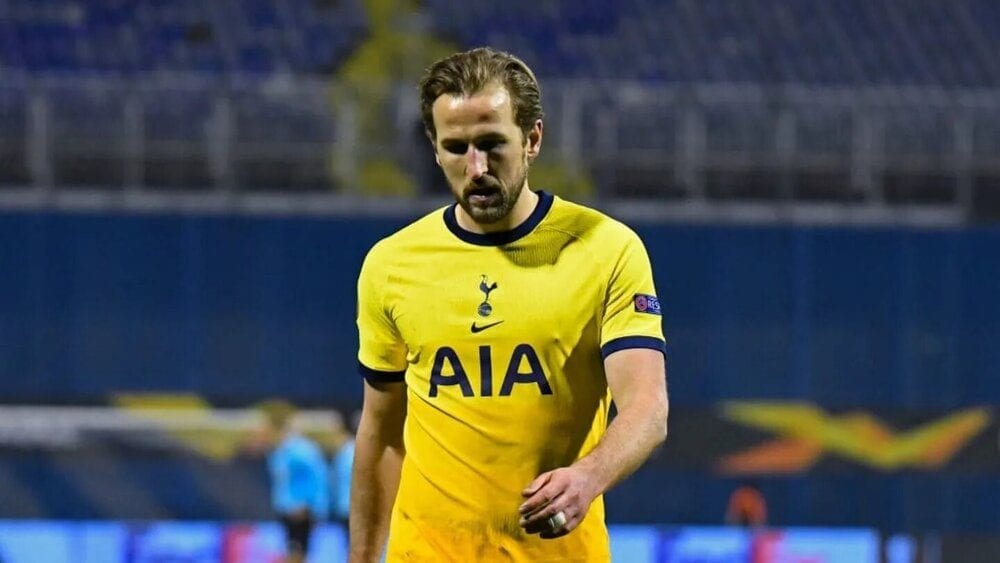 It looks like the football world is about to witness a big change! Recently, Harry Kane, the apple of Tottenham's eye, once again expressed his desire to leave the English club. After his appeal, Tottenham Hotspur FC has begun hunting for a new center-forward. 
Even though the Spurs were not ready to let go of their talisman, they felt helpless in front of Manchester United, Manchester City, and Chelsea's continuous efforts. Yep, the three leading teams have been in close contact with CK66, Kane's representatives, to crack a deal. They've been keeping an eye on the English footballer for a long time now. But thankfully, for the Spurs, they still have the upper hand here since Kane is still bound to them by contract. 
Let's spill some more deets. But first, let's take a quick look at Kane's career trajectory. 
Harry Kane – A rising star
Born on July 28, 1993, Harry Kane began testing his football skills from a young age. He joined a local club named Ridgeway Rovers at the age of six and moved on to Arsenal youth academy, aged eight.
After the first season, Arsenal youth academy removed him from the club for being chubby and non-athletic. But that didn't stop Kane! At eleven, he joined Watford academy for a four to six-week trial and played against Tottenham. Post that match, Tottenham gave him a second chance, and eventually, he became their midfielder. 
Spurs trump card
Looking at the Spurs' performance in the previous and current season, anyone would guess why Kane wants to leave the club. But let's face the truth, will the club let him go when he has a contract till 2024? Frankly, "NO!" And even if they did, they will likely extract a huge compensation from him. After all, it's business, right? Since every penny counts, why would the team take the risk of losing both their star player and the money? 
FYI, in June 2018, Harry Kane signed a contract to stay with Tottenham Hotspur FC until 2024. He handcuffed himself in a six-year deal, which would pay him an annual average salary of £10,400,000.
Clubs willing to sign Kane
At a time like this, when the pandemic has caused havoc and made most people financially weaker, can the clubs fork out a whopping £150m (Harry's current valuation)? Honestly, the chances are quite slim. 
Right now, Manchester United and Chelsea have shown interest in shelling out a good sum of money. As for Manchester City and Liverpool, they would love to have Kane onboard, but their financial position stops them from doing so. And foreign clubs like Real Madrid and Barcelona, despite their history of investments in Premier League stars, don't have the money to sign Kane. 
Another worrying situation is that Spurs have always refused to let go of Kane. So it would be really interesting for fans and followers to see how the player gets out of this situation?