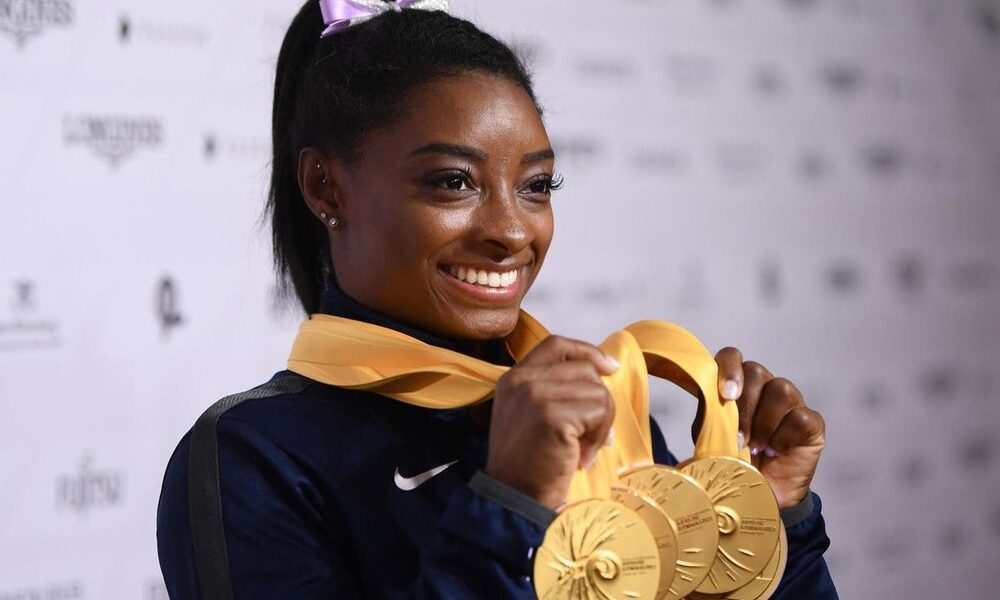 American Gymnast Simone Biles Gets Honorary Lifetime Achievement Award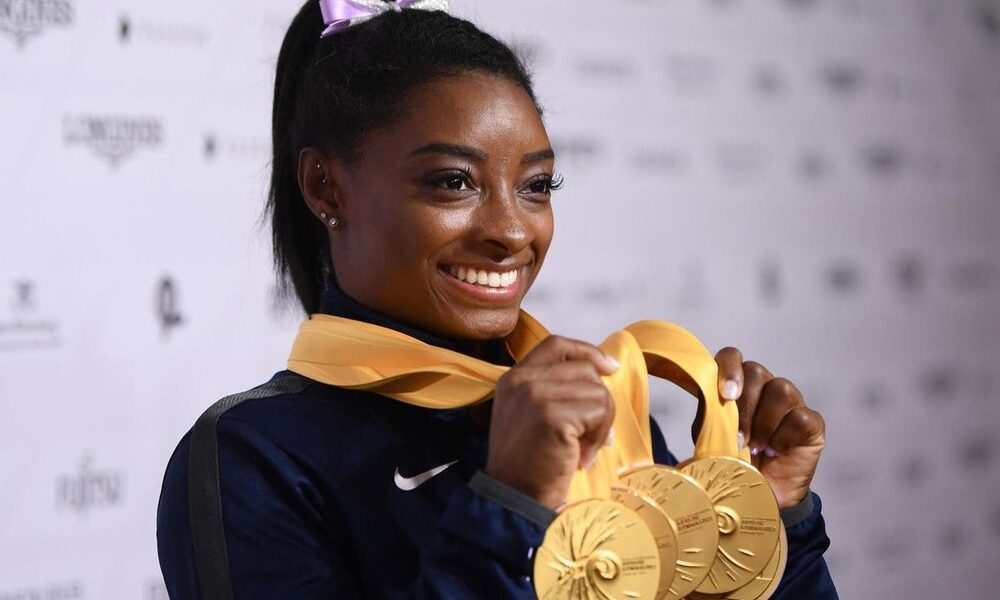 A profession that requires full-time determination, a great deal of discipline, practice, and more practice, and a never say die attitude is Sport. Though the arena is filled with achievers, some legendary sportspersons achieve unseen heights in their careers. It is they who set the highest of standards in the industry, inspiring so many others to excel beyond their imaginations. One such sportsperson is Simone Biles.
Biles has been an excellent gymnast through the years, and though she has seen numerous ups and downs in her career, she has always given her sport her very best, which is why it feels amazing to see that she's getting the appreciation and recognition she truly deserves. Recently, Biles was awarded the BBC Sports Personality of Year – Lifetime Achievement Award, and we, as fans, couldn't be happier.
A dive into her gymnastics career
Biles, 24, is considered one of the world's best gymnasts, winning four Olympic gold medals and nineteen world championship titles. She made her first-ever Olympic appearance at Rio 2016, where she ended up winning all four titles along with a bronze medal.
Post these massive wins, there came a turn in her life she could hardly have anticipated. Biles became the victim of a condition called "Twisties" and had to withdraw from five of her six finals. She still did manage to win a silver (team) and bronze (individual) medal.
The best and the most generous fact about Biles is that she's always been very transparent about her struggles, a quality that makes her so relevant. 
On achieving the honor
When Biles was approached for comment, she said she felt extremely happy and overwhelmed on receiving the honor. She stated that it was unbelievable and left her extremely humbled. 
As an acceptance speech, Biles stated that 2021 wasn't a great year for her. She had to step back from the competition in summer in order to recover from an invisible injury. Indeed, an extremely hard decision of her life, but she still decided to speak up about her mental health struggles, considering that there's nothing to be ashamed of.
Biles was expecting to receive a bunch of criticism in the beginning, but luckily, her well-wishers had something else in mind. She received so much appreciation and support that made her heart filled with emotions. She wanted to take this splendid opportunity to thank her family, friends, and fellow teammates, who continued to shower her with an immaculate amount of love and strength. 
Simone's kind words
The proud award winner felt extremely grateful and happy while stating that she'll always treasure these memories and will be grateful for the people who have shown immense amounts of love and support for her through their kind messages. She further added that she'll carry on fighting for what she believes in, and will try to develop a safer and flourishing environment for young individuals.