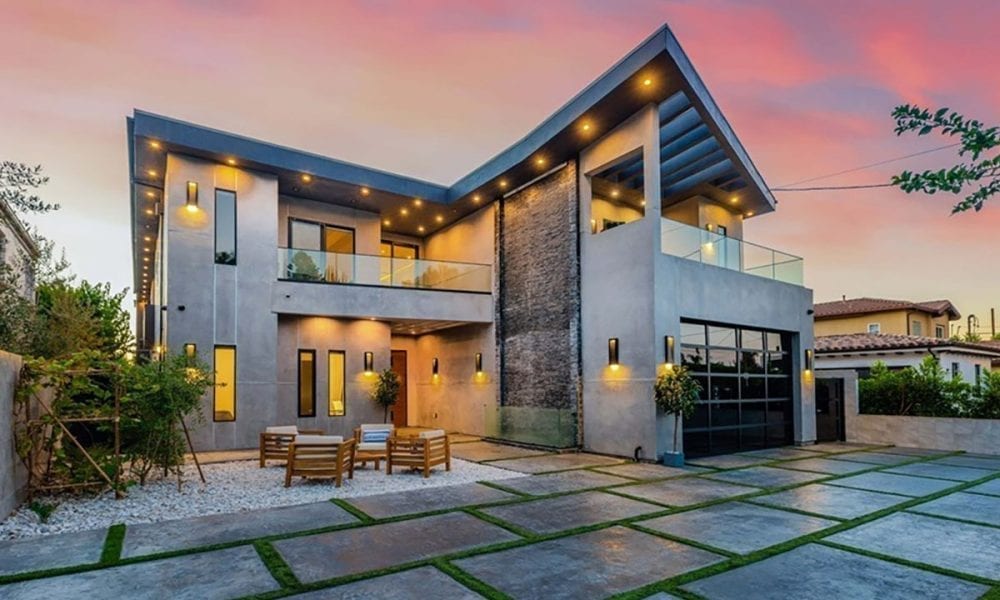 L.A. Lakers' Dennis Schröder Buys Slick Mansion for $4.3 Million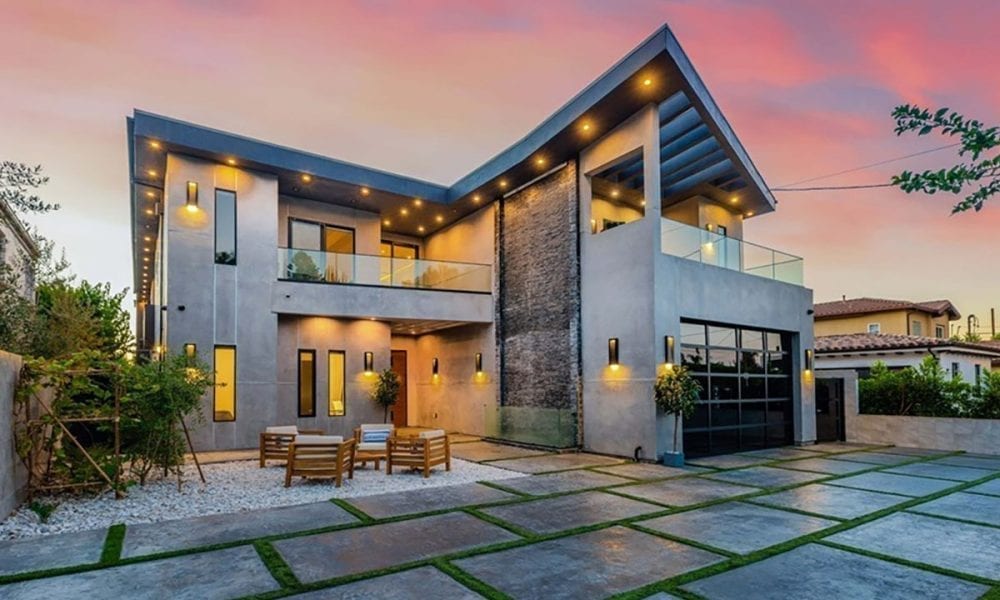 Late last year, following stints with Oklahoma Thunder and the Atlanta Hawks, the German superstar basketball player Dennis Schröder was traded to the Lakers. Reportedly on the brink of a contract extension promising additional tens of millions of dollars in gains, the 27-year-old basketball superstar and his wife Ellen Ziolo are ready to dig their roots into L.A real estate.
Exploring the Property
Apparently, it took Schröder even lesser time than we'd imagined settling down in his new position with the Los Angeles Lakers. Just three months after the trade, Dirt reports the purchase of a modern mansion in the San Fernando Valley.
Sitting in the suburbs of Tarzana, the property is spread over one-third of an acre, with the main mansion taking up 8,400 square meters of that space. Built only recently in 2017, the property promises tons of privacy behind black gates and walls.
The bottom floor of the house itself, however, features an open wall-free floor plan, with the living, family, and dining area sitting in one big space. This space leads out to a massive backyard that hosts a full-sized basketball court (probably a winning point for the basketball player), a covered patio, a full outdoor kitchen, and a swimming pool, coupled with a spa. At the other end of the pool, you'd find the guest house, spread across two floors and consisting of a bedroom, bathroom, gym, and kitchen.
Coming back to the main house, six ensuite bedrooms are scattered throughout the home. The master retreat, easily the house's highlight, boasts dual dressing rooms, dual private balconies, and a resort-style bathroom decorated in exotic stone and wood. Other amenities in the home include space for a home office, a home theater large enough to seat 10 people, and a wine cellar with a glass door tucked underneath the staircase.
The Woes of Moving
Although the move seemed quick and simple for the player and his family, we've got to admit that two months is not a lot of time to pack up and move to a whole new city– especially in the middle of a pandemic. As Schröder continued to struggle to fit in with his team, another worrying and challenging feat of his new position was finding a place to live. Something he could call his own.
It was only a couple of weeks ago that the player revealed his excitement in a press release, stating that he'd finally found a place. Up until then, the family had been crashing in an Airbnb, which we bet you can imagine the comfortability level of. With one problem out of the way, all that's left to see if Schröder's game in his newfound position.