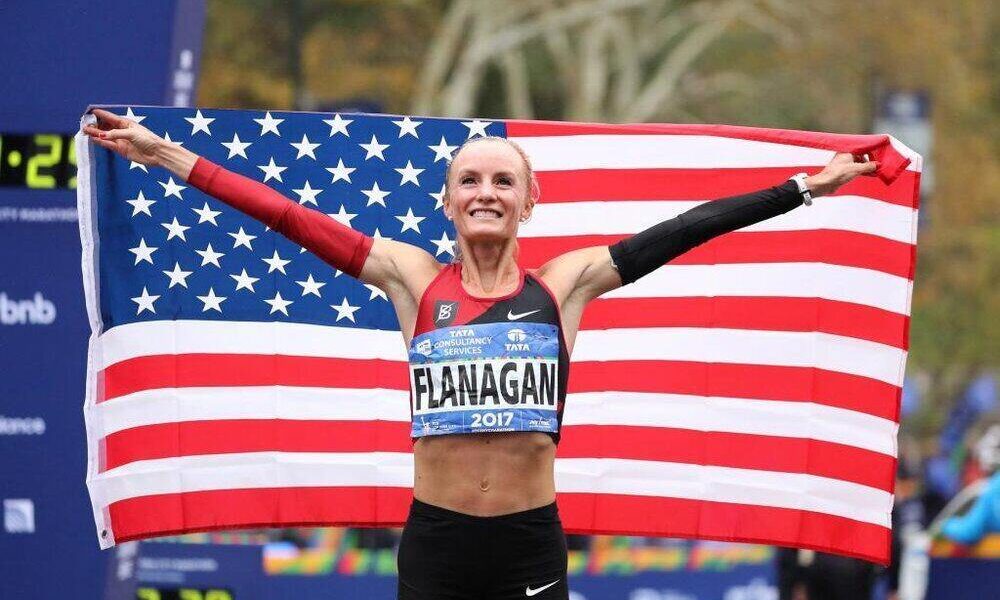 Shalane Flanagan All Set to Make Her Entry Back on Track. Says She's in Love All Over Again!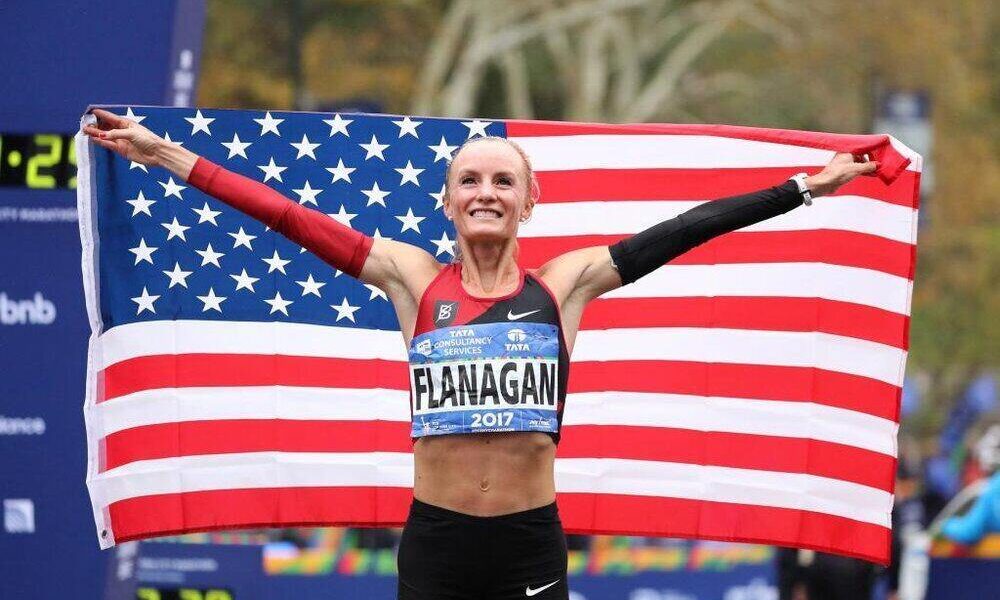 Shalane Flanagan is all ready to make an impressive comeback!
A known and established name in the field of running, Flanagan, who took a hiatus from the field in 2019, recently announced her comeback to the tracks. She mentioned that she plans to run six world marathon majors in just seven weeks – starting from the next week. Now, this is bang on news! 
The 40-year-old will cover the marathons of Boston, New York City, Chicago, London, Berlin, and Tokyo, and the best part is that she's aiming to finish in less than three hours! What!!!
Unfolding her interview to Pop Sugar here. 
In Flanagan's words…
When Shalane Flanagan heard about the incredible opportunity these marathons were presenting, she was filled with extreme joy. After all, someone had to finish them all this fall season! That was the instant thought that popped in her mind and that's when she started visualizing herself as a part of this opportunity. She revealed it had always been a part of her bucket list to cover all these tracks. 
But the decision wasn't an impulsive one. It took a lot of courage and self-examining for her to come down to it. We mean come on, she's retired, started giving coaching, is a mother, and has already been through two knee surgeries. It wasn't going to be easy at all! That was when her confidence took over, and she decided to have a goal all over again. 
Flanagan's Instagram post
On September 20, 2021, Shalane posted a special letter on her official Instagram page stating she'd found a new love all over again. The former runner penned down a heart-touching letter saying that she's fallen back in love with the sport, but she feels that this relationship is going to have a completely different texture than it had before. She continued, the relationship feels deeper, softer, and familiar, and that things have changed for the good. 
Flanagan feels a certain kind of freshness for something she's done for more than 20 years, she retired and went through two knee surgeries, but still finds a certain kind of comfort in the sport that she can't define in words. It's a very different feeling but allows her to feel more like herself. 
A green signal to her journey!
The runner will begin at the Berlin marathon, Germany, taking place on September 22, 2021. This will be followed by the London marathon on October 3, Chicago Marathon on Oct 10, Boston Marathon on Oct 11, Portland on October 17, and, finally, the NYC Marathon on November 7.
In an interview with SELF, she mentioned it feels great to influence all the other women out there and touch their lives in some way. She hopes she delivers the message that you can never take away sports from the life of an athlete appropriately. She encourages more and more people to take part in sports and believes that once you engage in a sport, it can totally transform your life!
Final words…
In the end, all we want to say is "you go girl" and wish Shalane all the very best. We hope she accomplishes all her goals and makes the world proud. Go Shalane, you got this!