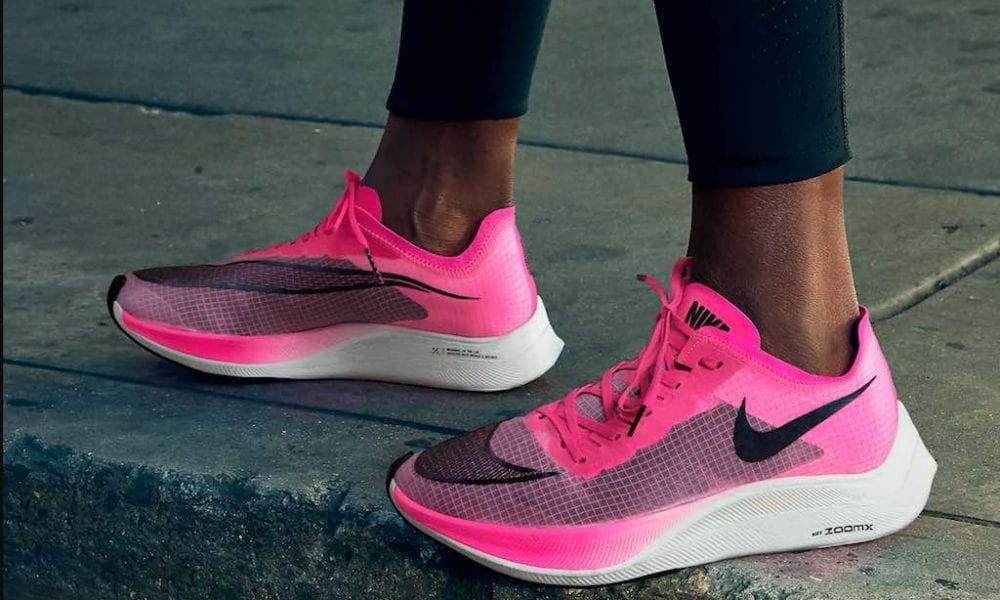 These Nike Shoes Are Causing a Serious Debate in the Sports Industry, Here's Why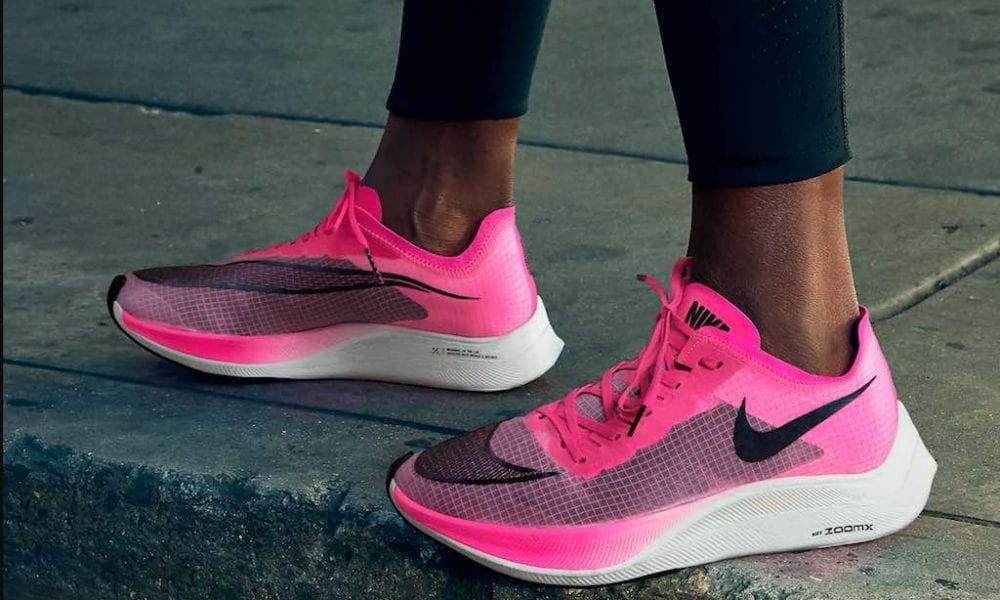 The sports community is divided on whether a pair of shoes can affect a runner's pace, and while it may sound far-fetched, it is worth noting that both the man and the woman who holds the record for the fastest marathon have the same model of footwear, specifically the Nike Vaporfly.
Studies have shown that this model has indeed increased an athlete's efficiency, which experts and some sports enthusiasts said is unfair – a 4- to 5-percent improvement is equal to 1- to 1-and-a-half-minute advantage for 26.2 miles. This got the community talking if the Nike shoes should be banned.
In 2018, Eliud Kipchoge accomplished a world record in Berlin, with 2 hours, 1 minute, and 39 seconds while wearing the VaporFly. The Kenyan runner also sported a hybrid pair, the prototype of the next-gen Nike AlphaFly, last year when he finished his sub-two-hour marathon in Austria.
In October, Eliud's fellow Kenyan athlete Brigid Kosgei snatched the world record from Paula Radcliffe while wearing Vaporfly. The former finished the Chicago Marathon 81 seconds less than the latter's time in the London Marathon in 2003.
Just lately, Ethiopian runner Ababel Yeshaneh has broken a record by running a half marathon 20 seconds less than the previous time. The athlete herself couldn't believe this feat.
More and more athletes have chosen this Nike model that resulted in 31 podium takers in last year alone, making some of the experts suspicious on the role of the Vaporfly, which hit the market in 2016. Some of them believe that it is borne out of the advancements and should definitely be welcomed, while others say this puts leverage on those sponsored by the sports brand.
Eliud argued that this was simply a result of technology and that he trained hard for it, too. While there has been a loud clamor to halt athletes from using VaporFly, World Athletics has announced that they would not be banning the shoes.
What's The Problem?
For those who don't own a pair of the controversial footwear, American marathoner Jake Riley described the sensation as running on trampolines. The runner was ninth in last year's Chicago race.
The truth is, it is in the sole, which pushes the runner forward in every step, making it easier to cover a distance. It is made up of a blend of carbon-fiber plate and foam.
Kinesiology researcher Geoff Burns explained that most running shoes use ethylene vinyl-acetate foam that brings back 65 percent of energy for its sole but Nike's Vaporfly uses Pebax, a new foam that pushes 85 percent.