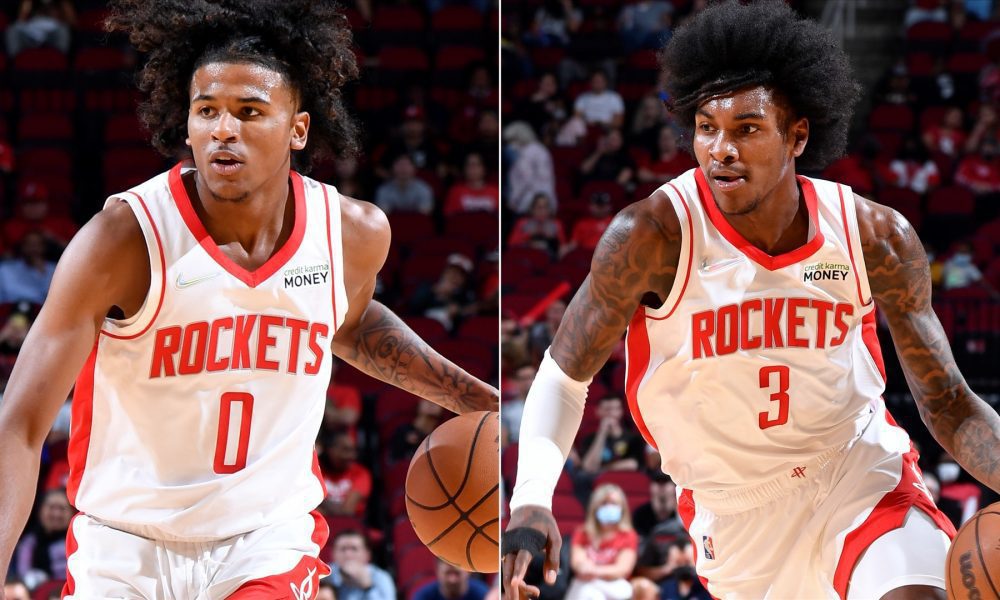 The Houston Rockets See Revival Thanks to Jalen Green And Kevin Porter Jr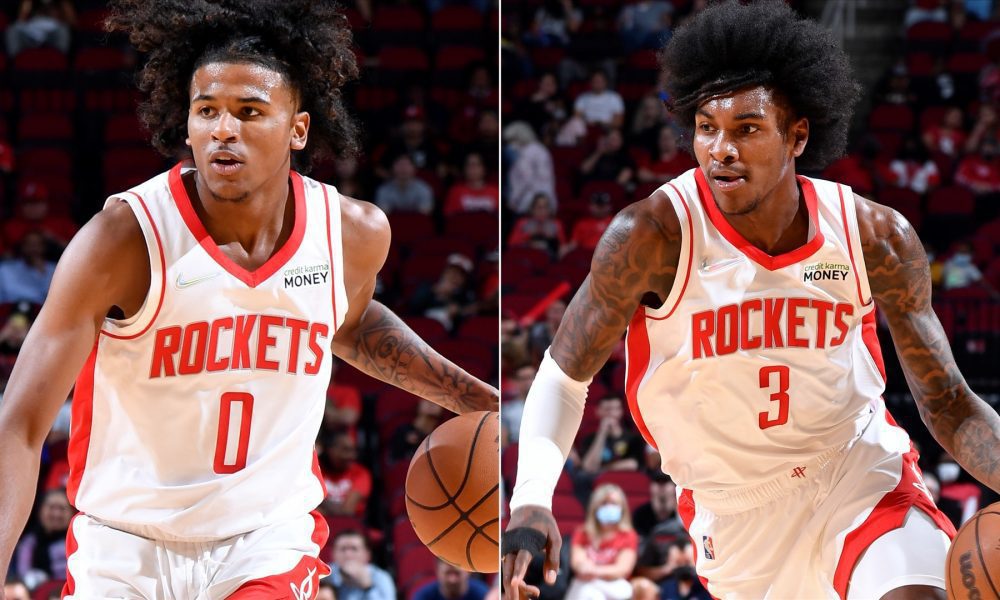 When life gives you lemons, you make lemonade – and that's exactly what's happening here. The Houston Rockets are hoping to have their much-awaited breakthrough with the new faces of the team Jalen Green and Kevin Porter Jr.
However, many fans and skeptics question whether the two players will be able to pick Houston Rockets back up or not. The Rockets have been dealing with some bad luck lately after participating in the 2020-2021 NBA season but the former general manager has resigned from the organization, bringing an end to what is dubbed as the most fruitful period in the franchise's history.
The Houston Rockets are an American professional basketball team and they compete in the National Basketball Association, commonly known as NBA. The team often plays its home games at the Toyota Center in Downtown Houston. While they maintained an overall decent reputation, things took a turn for the worst once head coach Mike D'Antoni and General Manager Bid farewell to the organization following the 2019-2020 season of NBA. Now, in a desperate attempt to save face, the team is hoping that Green and Porter Jr. can become the saving grace they need.
Leaving Harden Behind
James Edwards Harden Jr. is an American professional basketball player and a two-time member of the USA national team that won gold medals at the 2012 summer Olympics and the 2014 FIBA World Cup. He joined the Rockets back in 2012 and was dubbed as one of the strongest players in the Houston Rockets' team.
Despite his effort and talent, the management decided to trade the player to the Brooklyn Nets, another American basketball team, at the beginning of the 2020-2021 NBA season. The decision wasn't the most reasonable one but, the management believed that it was important for the franchise. The new general manager Rafael Stone stated that this decision was right and marked the end of an era and the Rockets had to move ahead. He also stated that this is just the beginning for the team but they have now finally started moving in the right direction.
The New Era
Now, Green and Porter Jr. are the new faces of the Houston Rockets. The two are said to be a part of the NBA's offensive evolution over the past decades. Since there is a rise in new stars in the NBA, Houston Rockets have managed to get a hold of two of the most impressive initiators, and surprisingly, only after a few months of Harden's departure.
This just might be the rise of the Houston Rockets and making a whole new basketball history.