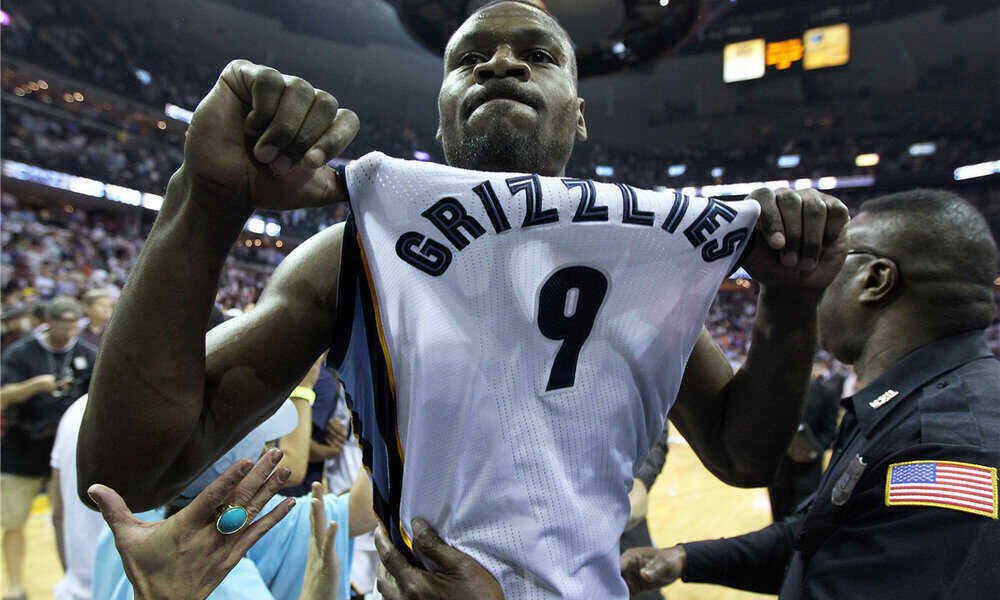 Memphis Grizzlies is Set to Make History By Retiring Two of Its Legendary Jerseys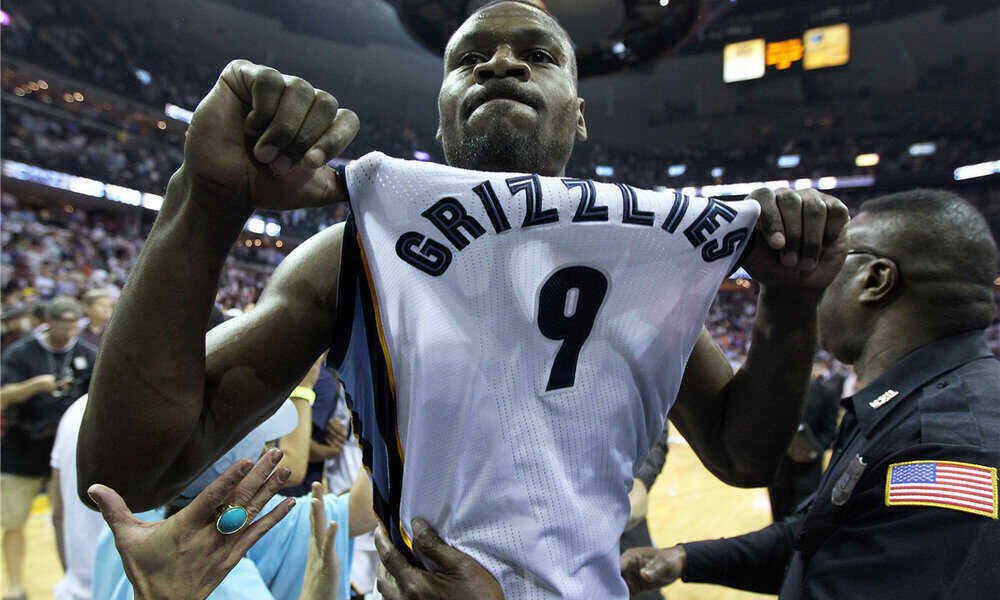 It's true that hard work never goes in vain. It can take days, months, sometimes maybe years to get the desired results, but be assured that your efforts will definitely pay someday. And when that happens, you'll be on cloud nine, just like the two former NBA stars Zach Randolph and Tony Allen.
Years of blood, sweat, and tears have finally given the two former Memphis Grizzlies lads the honor they deserve. Soon, their jerseys will be hung in the rafters, being the first in the team's history. 
Memphis Grizzlies' big announcement
On September 2, 2021, the team posted a few pictures of Randolph and Allen on its Twitter handle and informed everyone that they would be retiring the two legends' jerseys this season. It would be the first time in the franchise's history that any player would get this honor.
Randolph's number 50 jersey will be retired on December 11, 2021, when the team faces the Houston Rockets, while Allen's number 9 jersey will retire on January 28, 2022, when the Grizzlies play against Utah Jazz. It's said that the jerseys will be added to the rafters of the FedEx Forum during the respective matches.
How did the players react to the news?
When Grind City Media host, Chris Vernon, informed Allen that his jersey would retire in front of Mike Conley Jr., a former teammate of Memphis Grizzlies and the Utah Jazz, the player couldn't hold back his tears.
He not only got emotional but also regarded the moment as a dream come true. He said that bringing back his jersey, his poise, efforts, the whole "Grit and Grind" culture is like giving a new life to him, and he's very thankful to the entire franchise for this gesture. As for Randolph, he was also very happy to hear the announcement.
The backdrop
Back in 2010, when the "Grit and Grind" era began, Randolph and Allen played a key role in winning games for the team. Randolph, who was the power forward, and Allen, who was a shooting guard, helped the team get the defensive style it's famous for.
When every team's stars pushed themselves to learn the three-pointer, the Grizzlies honed their skills in the key. They played a defensive game one after the other and emerged as the greatest team in history. 
Though it's odd how that style kept them going till 2019, it worked in their favor, and the team members took full advantage of it. It seemed as if nobody was able to snatch the ball from inside the free-throw lane.