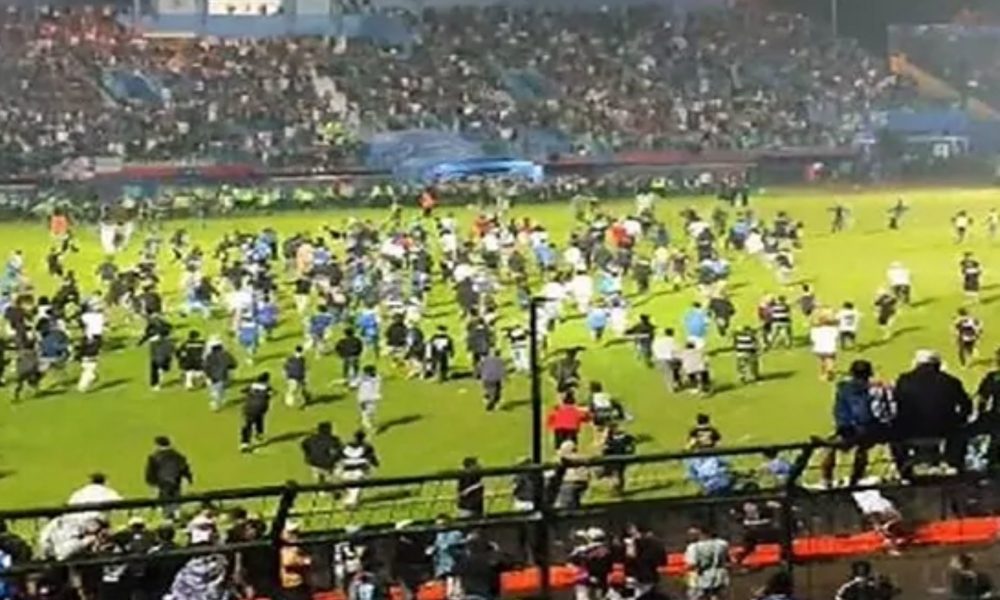 A Deadly Riot In A Football Match In Indonesia Leaves 125 People Dead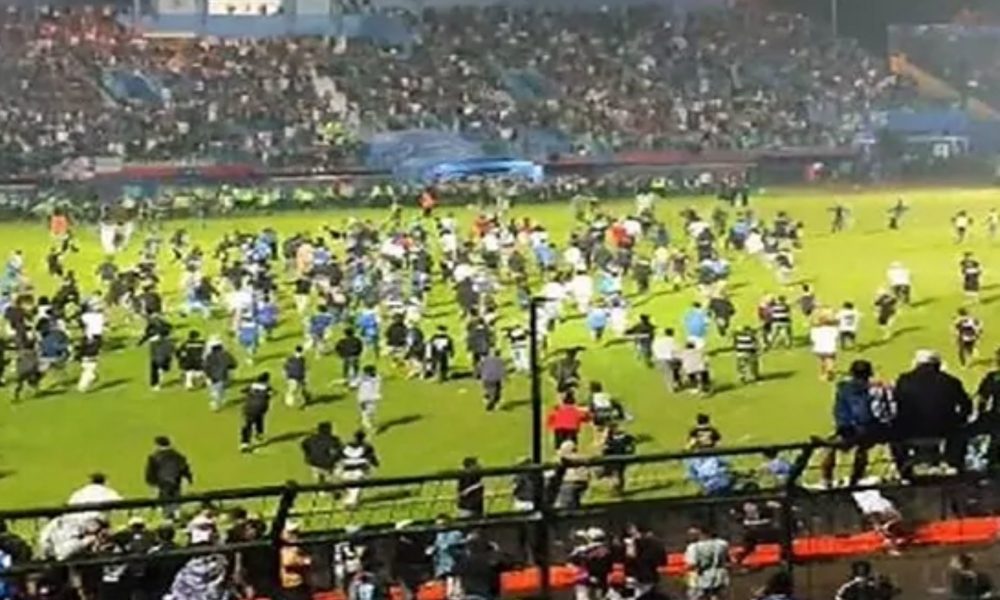 In mid-2022 a very unfortunate incident occurred in Indonesia during the Indonesia Premier League – a tournament of the national football match. The incident occurred when Arema was defeated by Peresbaya by a close margin of 3 – 2. As the match ended, it turned out that Arema fans – a massive crowd in the stadium – were not happy with the final results of the nail-biting competition. Soon after the end of the match, the gentleman's sports turned into something truly horrific. The fans of Arema stampeded to the field and were seen attacking players from the Peresbaya team.
Apparently, the match was thrilling through and through. But Peresbaya players were the victorious ones. It turned out that the players of Arema were not happy with the end results of the match either – just like their fans. As the match ended, they did not leave the field – as players do in the post-match. Initially, the crowd had no idea what was going on in the field.
Soon after the brief stay of Arema players on the ground, the fans realized that Arema players were unhappy with the outcome. Of course, they did not expect the game to turn against them. At the same time, they lamented that the football tournament management was unfair. Thus, they asserted that their loss is because of the unjust decisions of the referees and management on the field.
Why & When The Skirmish Kicked In?
Initially, the police of Indonesia tried their best to calm the outrageous crowd down. They made unsuccessful attempts to diverge the attention of the Arema fans. But all efforts were in vain. Instead of grasping the situation and accepting the defeat, these fans turned into a wild mob. They rushed into the field and attacked the Peresbaya players.
As they attacked the Peresbaya players, the police were the next victim of their rage. They rushed towards the policemen who were equipped and prepared. But the massive mob was seemingly out of the control of the police. An initial report from police shows that there were 2 police officers who got killed during the wild skirmish between police and the outrageous Arema fans.
Casualties in the Unfortunate Stampede
Initially, the death toll rose to 175. Later, however, the police conducted a report and asserted that the total number of riot victims was 125.
Apparently, the football ground turned into a battleground. A place where a deadly mob and Indonesian police were seen fighting each other.
As the mob became more outrageous, the police had "no other option" than hurling tear gases. While most people rushed out of the stadium, others succumbed to it. The ones who were unable to sustain the tear gas – hurled by the police – succumbed to death.
Furthermore, almost 60 people died because of the stampede after the skirmish between the police and the mob.