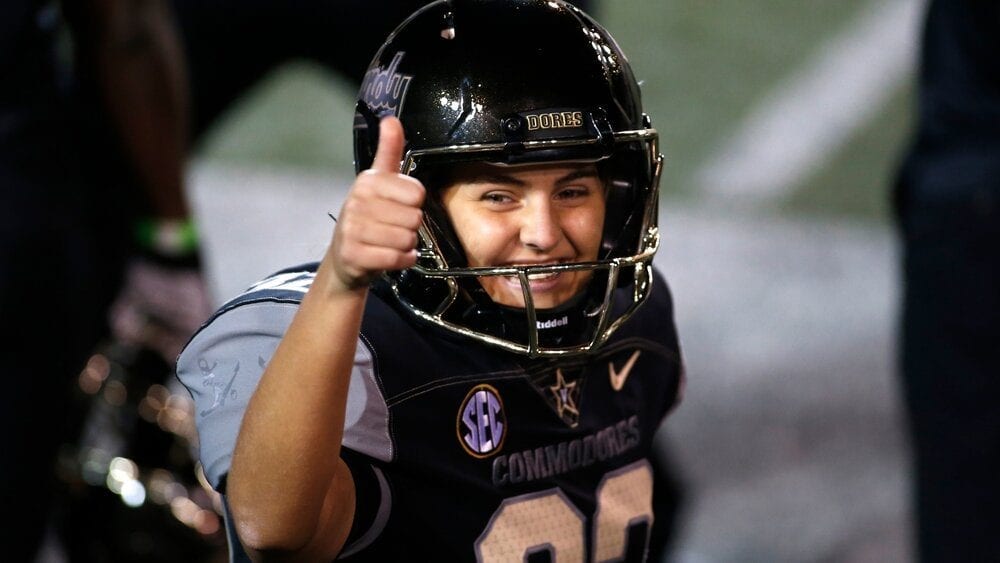 How Sarah Fuller Became The First Power 5 Game Scoring Woman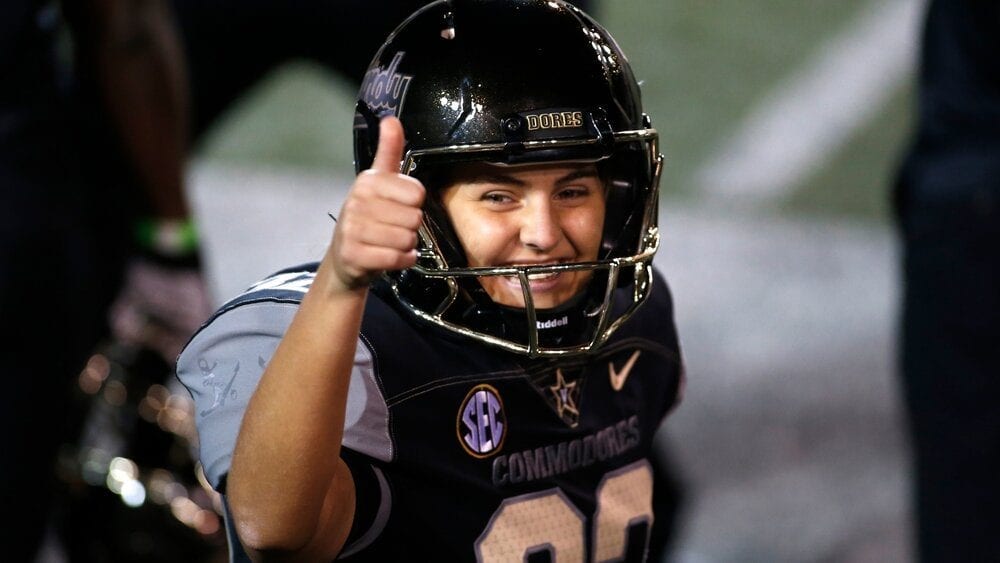 From working as homemakers to entering the corporate world, from a time when they were rarely allowed to watch sports to now taking over the fields, women have come a long way. Needless to say, this journey hasn't been easy.
Even today, women face discrimination whenever they try something new. They're constantly doubted and made fun of. They're often considered weak or in-apt for certain industries. However, some women have broken this perception and proved that anything is possible with hard work and talent. Sarah Fuller is one such woman!
The 21-year-old is an American college soccer goalkeeper who's recently started playing college football as a placekicker for the Vanderbilt Commodores. Join us as we give you a peek into her life and her game.
How Sarah got picked for the Vanderbilt Commodores
It's quite an interesting story, actually.
During usual soccer practice, Vanderbilt's assistant coach Kelly Keelan one day decided to try something new. She gathered Sarah Fuller and Sophie Guilmette near the end zone and placed the ball near the 10-yard line.
Then she asked them to aim at the largest hanging to check who could kick the ball into the football team's makeshift goal. After several failed attempts, where both Keelan and Guilmette gave up easily, Fuller kept on trying. For her prized shot, she stepped back at the 45-yard line and kicked the ball with all her might. And there it went soaring into the sheet!
Soon enough, Sarah was offered the position of a kicker in Vanderbilt's team.
Read – What did Sarah say at the end of the season?
Unfolding the match where Sarah made history
Sarah Fuller has recently become the first woman to score at a Power 5 football match. Before her, only 2 women have played in NCAA's Football Bowl Subdivision that's considered the highest level of collegiate football. Allow us to give you a sneak peek into how it happened.
With a score of 28 points by the end of the first half, Tennessee had already taken the lead while Vanderbilt had barely scored 10 points. Tennessee's defense was so strong that it was next to impossible for the Commodores to break through it and score a point. 
WR Velus Jones Jr. was responsible for seven passes in two touchdowns and 125 yards. Well, Jones wasn't alone. Soon DB Bryce Thompson got into action and converted a pick into a touchdown during the second quarter. On the other hand, Commodores got scores from TE Ben Bresnahan and WR Cam Johnson. Placekicker Sarah was also responsible for two points that totaled Vanderbilt's score to 17, and while Tennessee won the match with a score of 42, fans couldn't help but go gaga over Fuller's extra point in the first quarter that she scored after teammate Ken Seal's 18 yards touchdown to Cam Johnson. 
Read – Why did Vanderbilt fire coach Derek Mason?
What next?
After this win, Tennessee has gone much higher as compared to Vanderbilt in terms of scores. Next, we'll be seeing Tennessee play against Texas A&M Aggies on Saturday, and as for Vanderbilt, they'll be playing against Georgia Bulldogs next Saturday at Sanford Stadium.