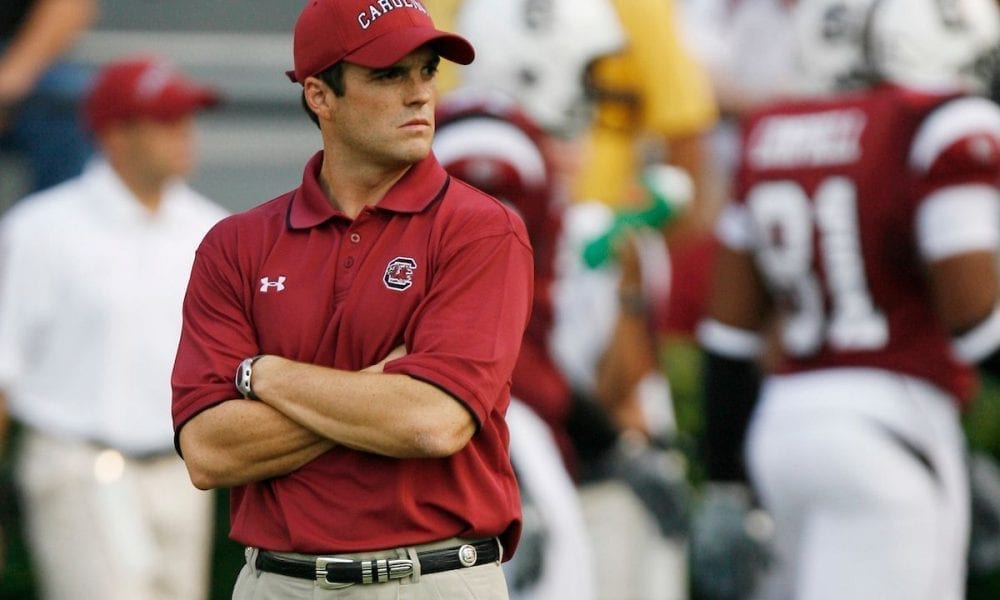 Shane Beamer Hired as the South Carolina Gamecock's Head Coach!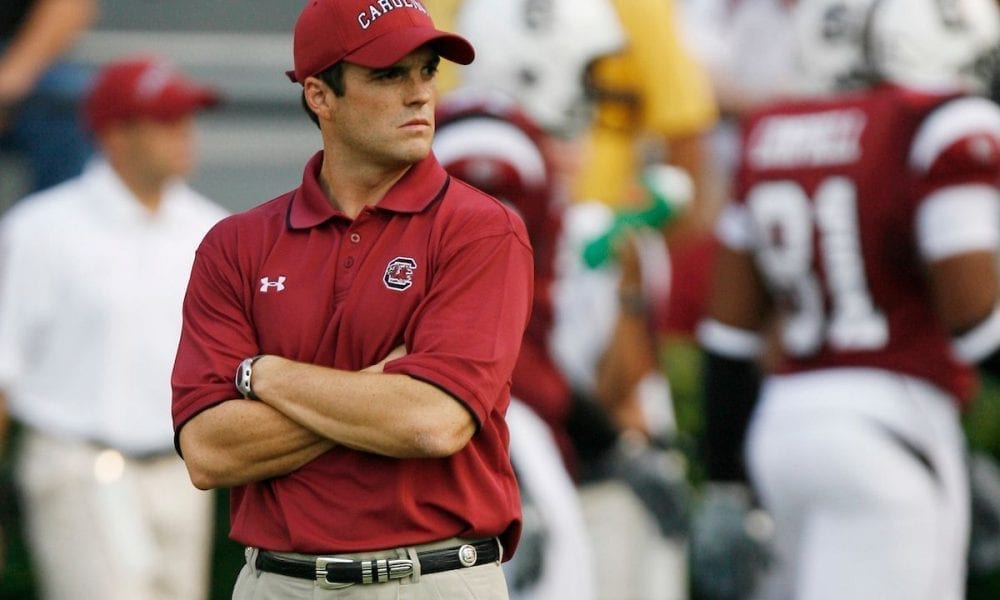 There's no way for us to believe that South Carolina didn't have this planned for months. Or it might have been a last-minute (confused) decision. Only three weeks after the football team laid off Will Muschamp, the team's coach of four years, a replacement has been found.
Assuming the position of South Carolina's new head coach is Shane Beamer, who has been waiting for his moment to shine for years!
Who is Shane Beamer?
If you think the name Beamer sounds familiar, it's because Shane is the son of Frank Beamer, long-time head coach for Virginia Tech. From the years 2011-2015,  Shane served under his father as the assistant head coach, too.
However, we can't let that draw light from the fact that Shane's first scheduled game, as a graduate assistant under George O'Leary at Georgia Tech, was against his father back in 2000. Maybe it just wasn't in the cards for father-son to compete on the court since lightning had caused the game to be postponed, and Georgia Tech wasn't too eager on rescheduling it.
From then onwards, Shane served at the University of Tennesse as the graduate assistant under Phillip Fulmer from 2001-2003. Sylvester Croom next hired him for the Mississippi State Bulldogs in 2004, with whom he stayed until he landed his official assistant head coach gig with the South Carolina Gamecocks.
Shane had a great streak with the Gamecocks, with his classes ranking in top positions on Rivals.com and Scouts.com throughout his 5 years with the team. But, he still had a long way to go with his career and still had much to prove in terms of capabilities and strengths. He would go on to serve for Virginia Tech under his father, Georgia Tech under Kirby Smart, and finally Oklahoma Sooners under Lincoln Riley before he would return to the Gamecocks.
How Did No One See This Coming?
Shortly before Beamer was announced as the next head coach, Billy Napier, coach to the Cajuns, and Scotts Satterfield, coach to the Louiseville Cardinals, reported that they would not be succeeding Muschamp as the head coach. Since both had been mentioned as the most suitable candidates for the position, perhaps the Gamecocks had to make a last-minute decision on the replacement, as both the sought out coaches declined the position.
Ray Tanner, athletic director at the University of South Carolina, confirmed in a statement that he believes Shane Beamer to be the "perfect fit" for the university's football team. He further added that Beamer, due to his tutelage under some of the best coaches in the country, has transformed into a bright mind for the game.
How much truth this statement holds, we're bound to find out soon enough.
Here's to wishing Beamer another successful ride with the South Carolina Gamecocks.