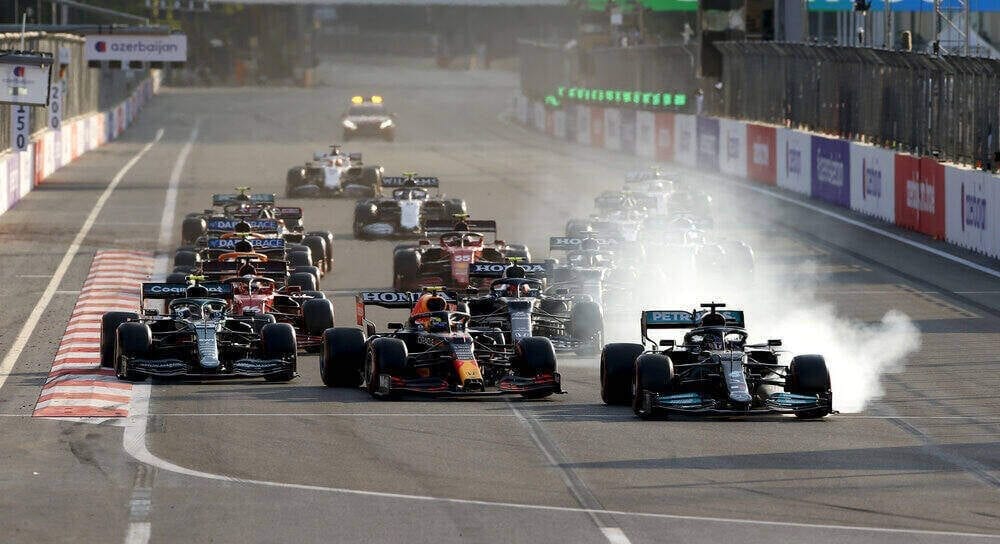 Here's How Mercedes Turned The Tables Overnight!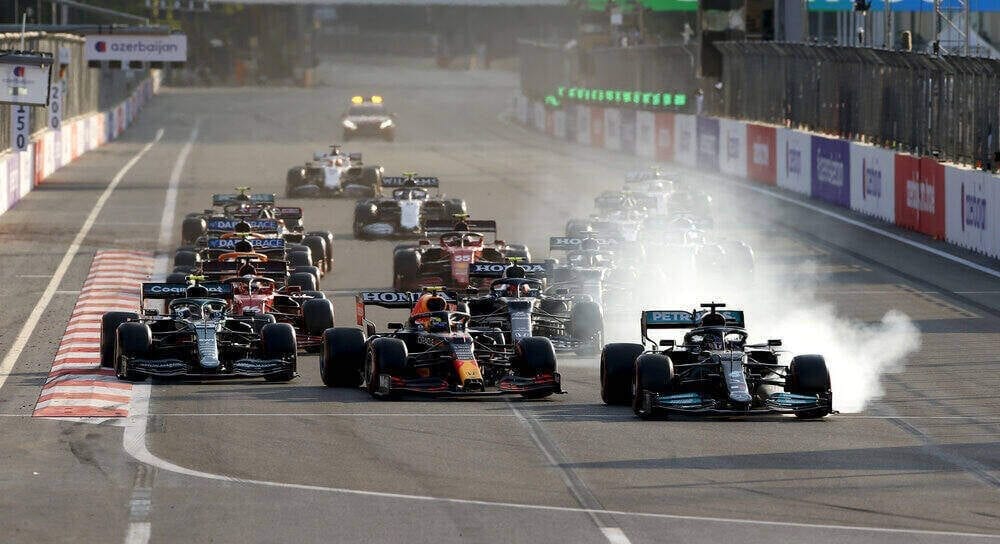 From struggling in the practice sessions to starting the 2021 Azerbaijan Grand Prix from the front row, Lewis Hamilton and Mercedes have made an unbelievable comeback. But it certainly wasn't easy. It took a lot of hard work and patience from the seven-time champion and his team. 
Want to know how they turned the tide at the Azerbaijan GP? Well, then let's hear it straight from them!
Lewis Hamilton and Toto Wolff's shocking revelation
On June 5, 2021, after qualifying second for the Azerbaijan GP, Hamilton shared feeling a little overwhelmed. He said that it felt great to feature in the top three positions again following a rough weekend. When Toto Wolff, the CEO and Team Principal of Mercedes, was asked how they came back on track, he said it was all because of an engineering program. He said that after seeing a fall in driver performance due to car issues, the team was ready to go to extreme levels to find a solution. 
While several people thought Mercedes was sandbagging, in reality, it wasn't. The defending champions actually went through a lot of trouble since the first practice session that was held on June 4, 2021, and at which they came seventh. Later, on the same day, in the second session they came eleventh. Looking at their performances, people thought they would suffer in the third practice too, but surprisingly, Hamilton secured the third position. 
Speaking about the race car, Wolff said that it lacked grip. He further explained the situation as a mess because both, the drivers and the team, had no idea how to fix it. Hamilton recalled that his performance in P1 didn't make him feel bad, but after P2 and P3, he was in shock.
The 36-year-old racer said that the team made some changes in the car on Friday night, but that didn't solve the issue. It was only moments before P3 when they were tinkering with the vehicle that the set-up unlocked. 
The seven-time World Champion regarded that unlock as the biggest jump between P3 and qualifying rounds. It was a game-changer moment! Hamilton continued that he was very anxious before the race started because he had no idea whether or not the change would work in his favor. But with time, he let go of the stress.
A quick look at the Azerbaijan GP
The Azerbaijan GP was a hell of a race. However, it didn't follow the regular top ten order. The 51 lap race had Sergio Perez of Red Bull as its winner while Sebastian Vettel of Aston Martin and Pierre Gasly of AlphaTauri came in second and third respectively. Following them was Charles Leclerc of Ferrari in fourth place and Lando Norris of McLaren in fifth place. For the second time in history, both Mercedes drivers failed to score points despite finishing a race.