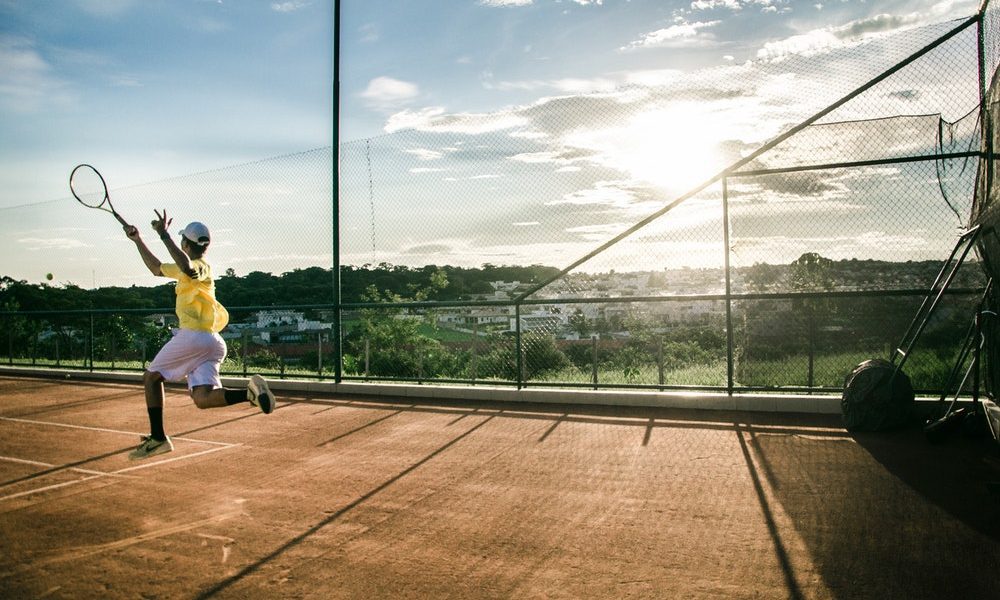 99-year-old Phil Allman, World's oldest Tennis Player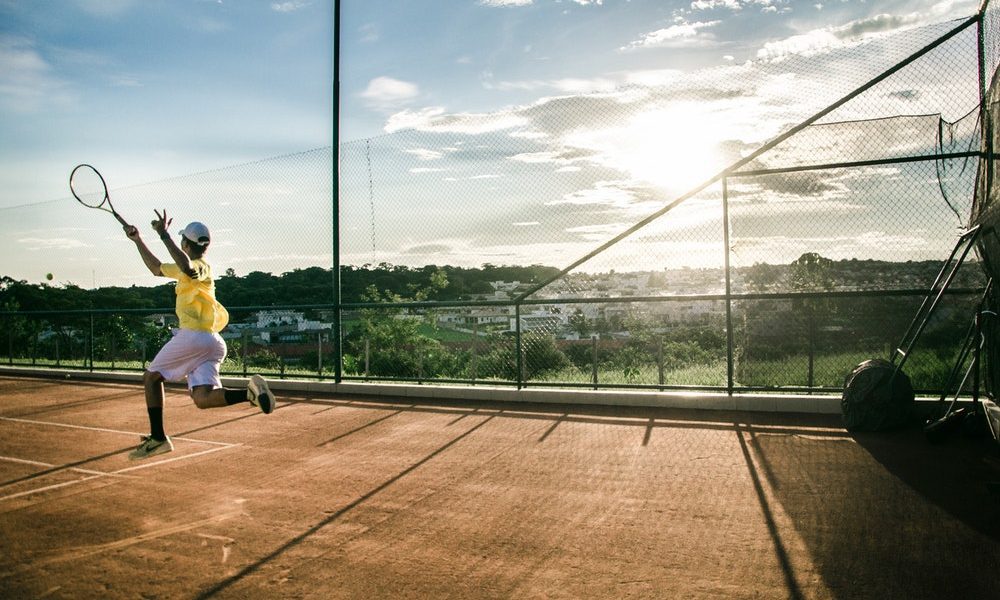 Tennis is an Olympic sport and is played at all levels of society and at all ages. The sport can be played by anyone who can hold a racket, including wheelchair users. The modern game of tennis originated in Birmingham, England, in the late 19th century as lawn tennis. It had close connections both to various field games such as croquet and bowls as well as to the older racket sport today called real tennis.
The modern game of tennis is played by millions in clubs and on public courts. Its period of most rapid growth as both a participant and a spectator sport began in the late 1960s when the major championships were opened to professionals as well as amateurs and continued in the 1970s when television broadcasts of the expanding professional tournament circuits and the rise of some notable players and rivalries broadened the appeal of the game.
A number of major innovations in fashion and equipment fueled and fed the boom. The addition of color and style to tennis wear (once restricted to white) created an entirely new subdivision of leisure clothing.
While tennis can be enjoyed by players of practically any level of skill, top competition is a demanding test of both shot-making and stamina, rich in stylistic and strategic variety. From its origins as a garden-party game for ladies in whalebone corsets and starched petticoats and men in long white flannels, it has evolved into a physical chess match in which players attack and defend, exploiting angles and technical weaknesses with strokes of widely diverse pace and spin. Tournaments offer tens of millions of dollars in prize money annually.
'I hope I live to reach 100'
The best thing about the game has to be that it truly is a game of a lifetime and does not restrict one of age or disabilities. There are people still competing at the age of 100, so there is no question of ever becoming too old to play. Having said this, the way in which you play, practice and train do need to change as you get older. As a result, many older players avoid playing on hard courts when possible, preferring to play on softer surfaces like clay or artificial grass. 99 year old is the world's oldest tennis player and shares in a recent interview that he doesn't let his age keep him away from his passion. 
He spends his Mondays and Fridays at Life Time Health Heart in Colorado Springs and is a tremendous tennis player. He began his game in 1993 after serving as a Lieutenant Colonel for the Navy throughout World War 2 and the Korean and Vietnam wars.
He also worked as a high school principal in a number of schools in the state. Allman may not have created records such as 97-year-old Leonid Stanislavskyi who holds the Guinness World Record as the world's oldest tennis player, also had dreams of playing Swiss great Roger Federer but he is certainly older in age.