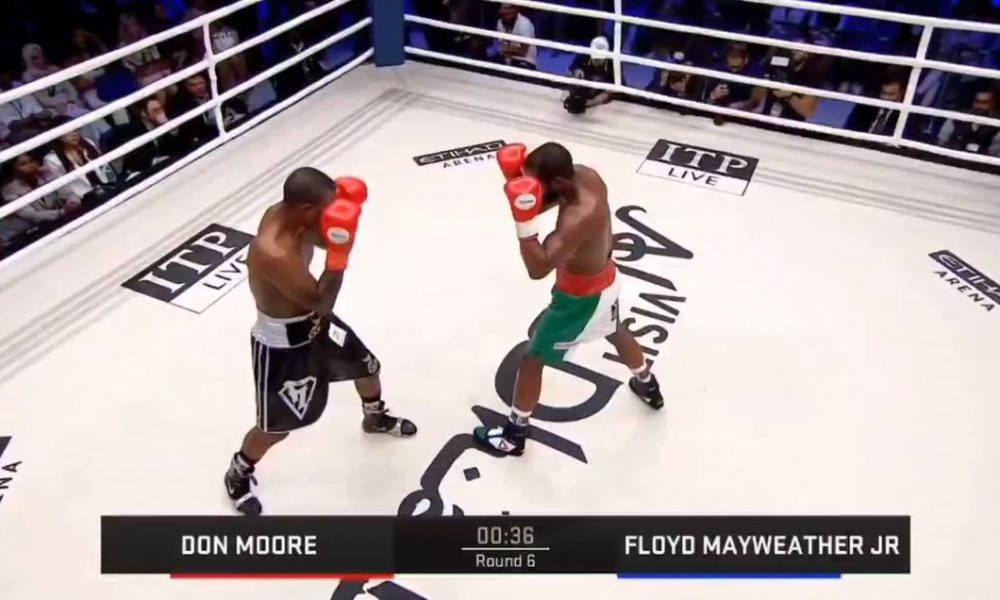 Floyd Mayweather Floors Don Moore and Now Jake Paul Challenges Him For A Ring Fight – See Inside Story!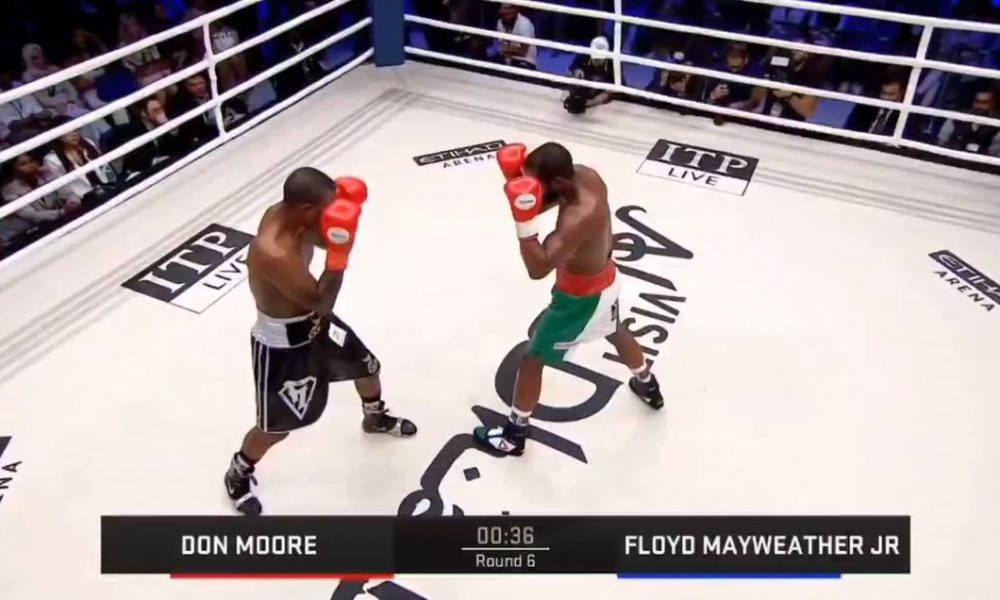 Floyd Mayweather, 45, returns to the exhibition bout in Abu Dhabi. The American boxer made his return to the ring for a fight against Don Moore. Widely known as "Dangerous", Moore had a breathtaking attack on Floyd during the first rounds. However, Floyd floored him with body shots in the last minutes of the final round. Although no winner and scores were announced, Floyd seemingly won the contest.
It is pertinent to mention here that the Dangerous is not an easy-to-deal contestant. Trained by the late uncle of Floyd, Roger Mayweather, Moore has numerous ring achievements to his credit and is popular for his 'killing knockouts.' And he has been in the ring since the 90s. Nonetheless, Moore's athleticism seemingly fell short in front of Floyd's skills as he playfully contested him and floored him in the final round.
The Bout Aftermath Follows A "Ruthless Challange" From Jake Paul
Soon after the contest, between Floyd and Moore, fans took to social media to praise the boxing legend. This seemingly offended the social media star, Jake Paul. He also took to social media and issued a challenge to Floyd. Along with Floyd, he also addressed Anderson Silva, the all-time UFC Champion, challenging him for a fight.
Needless to say, Floyd was once harshly criticized on social media platforms as he lost to the older brother of Jake Paul, Logan Paul, who is a YouTuber-turned boxer. Last summer, the counterparts went head-to-head in an exhibition in Miami. Of course, this was a high-profile exhibition and it was a decisive competition. Throughout the much-hyped exhibition, Logan professionally managed to complete the full eight rounds, whereas Floyd fell short.
Floyd Mayweather Returns to the Ring in Style
It is apparent that the criticism that Floyd received last summer was a turning point in the career of the former star. So, he returned to the ring this week in style. From managing all the 8 rounds to flooring down Moore, Floyd showed the best of his athleticism. Throughout the rounds, Floyd was seen in control just like a professional athlete.
Floyd's competition with Moore continued till the 6th round, where Moore defended with great athleticism. However, in the 6th round, Floyd knocked him with a body shot and made his round in the ring playfully. In the final minutes, Floyd also hurt him with an uppercut.