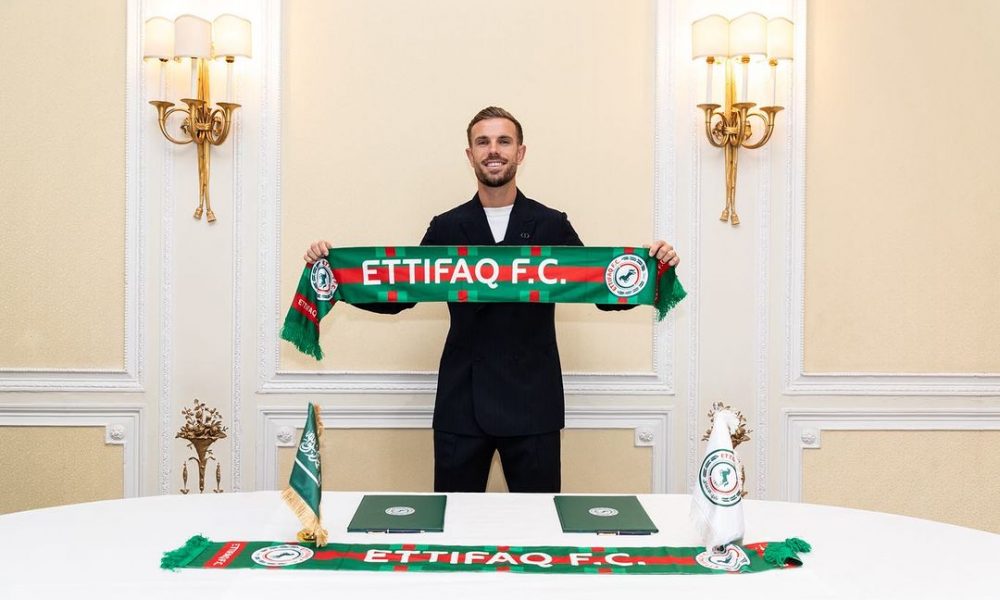 Jordan Henderson's Transfer to Al Ettifaq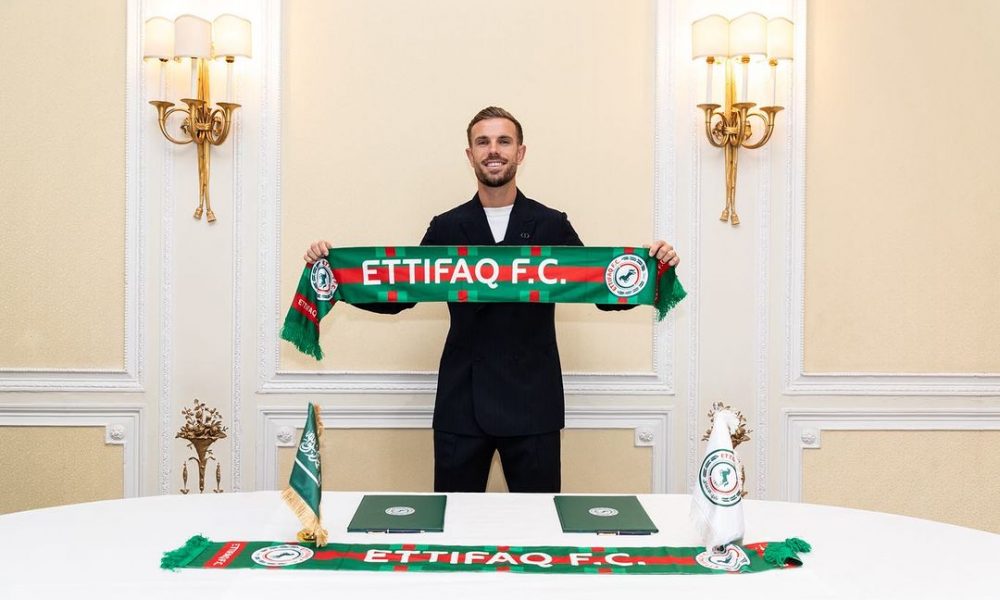 In a surprising turn, Jordan Henderson, the former Liverpool captain, has made a remarkable £12 million ($15.6 million) transfer to Saudi Pro League's Al Ettifaq. After 12 seasons, including eight as Liverpool's club captain, Henderson is set to embrace a new chapter in his football journey, joining the growing trend of European players making their way to the Middle East.
Teaming Up with Gerrard and Controversies
Henderson's decision to join Al Ettifaq comes with an interesting twist. He will reunite with former Liverpool teammate Steven Gerrard, who recently took up the role of head coach for the Saudi Pro League side.
However, this move hasn't been without its share of controversies. At 33 years old, Henderson's shift to the Middle East has raised eyebrows due to the ongoing debate about the push to attract European players to the Saudi top flight.
Transfer Fee and Salary Breakdown
The deal that facilitated Henderson's move from Liverpool to Al Ettifaq was sealed at a noteworthy £12 million ($15.6 million). This transaction caught the attention of football enthusiasts and experts alike, given Henderson's age and the promise of his experience being added to Gerrard's squad in the upcoming season.
However, what truly stole the spotlight was the contract that Henderson signed with Al Ettifaq. This three-year agreement, binding him until 2026, promises a jaw-dropping weekly wage of £700,000 ($900,000), translating to an annual income of nearly £36.5 million ($46.9 million). The substantial increase in his Liverpool wages showcases the financial prowess of Saudi clubs in attracting top-tier talent.
Henderson's Evolution
Henderson's journey has seen him evolve from a Sunderland midfielder to becoming an integral part of Liverpool's roster. His contract extension in 2021 tied him to Liverpool until 2025, seemingly marking the final chapter of his career before potential retirement. Under that contract, Henderson earned a reported £200,000 ($257,000) weekly.
However, his move to Al Ettifaq shifted the paradigm significantly. His new contract alters his surroundings and triples his previous earnings, reflecting the immense financial gains of playing in the Saudi Pro League.
Highest Earning English Player
Henderson's transition to Al Ettifaq has sparked discussions about its impact on his international career with England. Reports suggest that while he may not compete in the same domestic league as his fellow English teammates, his shift to Saudi Arabia will not necessarily signal the end of his time with the national team.
What's remarkable is that Henderson's new contract places him at the summit of football's financial landscape. With a weekly salary that dwarfs most contracts, he is now the highest-earning English player in football history. The exorbitant sums Saudi clubs offer are outshining deals struck with Champions League teams, effectively propelling Henderson to a unique financial success.
In a world where football's dynamics continue to shift, Jordan Henderson's move to Al Ettifaq is a microcosm of the sport's evolving landscape. As players explore new avenues and as football economies realign, Henderson's journey stands as a testament to the remarkable opportunities and controversies that the beautiful game continually brings to the fore.