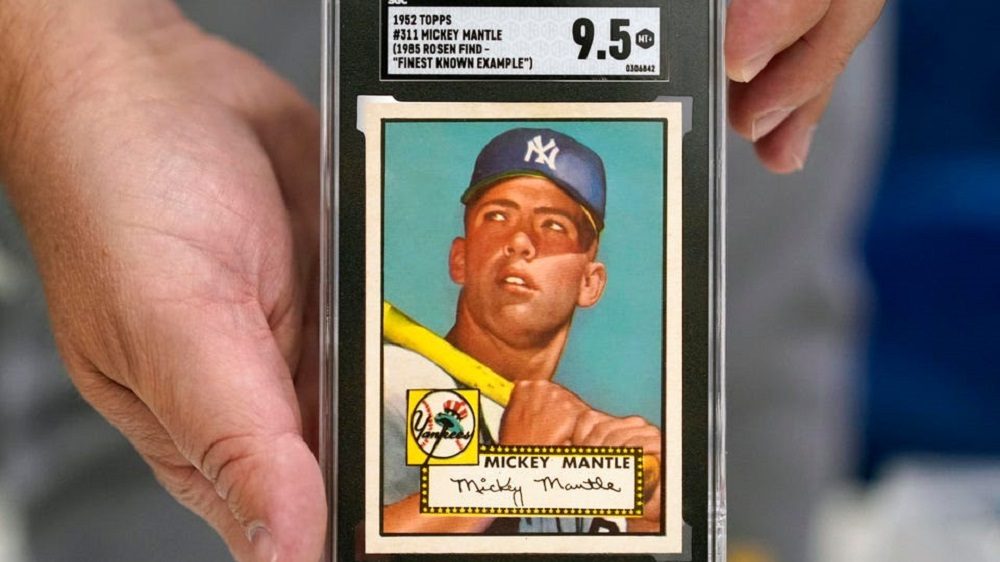 Mint 1952 Mickey Mantle Baseball Card Could Fetch Record Price At Auction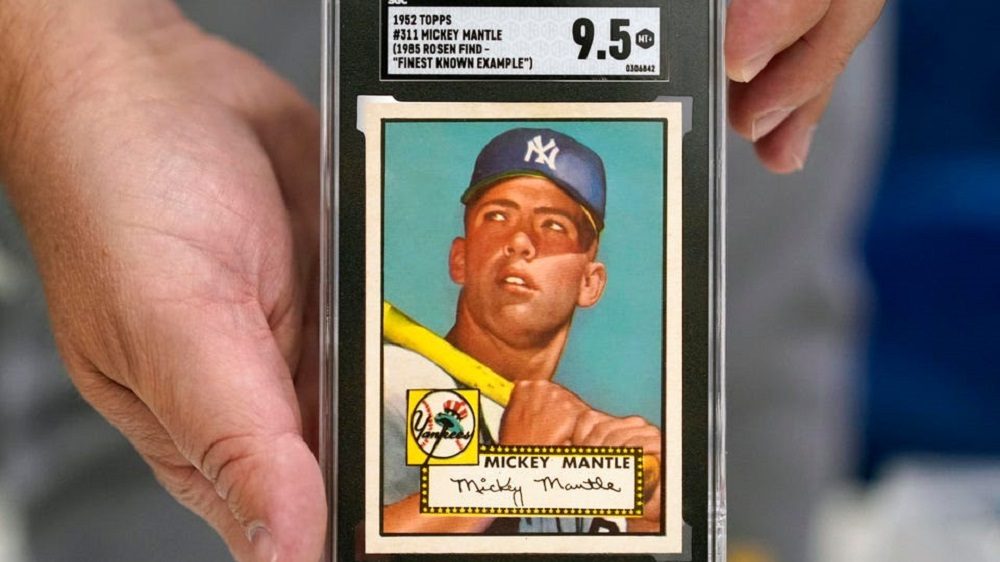 A rare 1952 Mickey Mantle baseball card in near-perfect condition will be going up for auction in August. The owner of the card is Anthony Giordano, a 75-year-old New Jersey waste management entrepreneur who has had the card for over 30 years and is expected to make an enormous profit from it.
He purchased the card at a show in New York in 1991 for $50,000, a fraction of what it's expected to sell for later this year. This particular card could exceed $10 million in a two-day event hosted by Heritage Auctions starting Aug. 27. The high value is due to the rarity of the card, as the mint condition it is in. The current record for the sale of a card is the $6.6 million a 1909 Honus Wagner card was sold for last August, months after another 70-year-old Mantle card fetched $5.2 million.
Who was Micky Mantle 
The switch-hitting Mantle, also known as "the Mick", was a Triple Crown winner in 1956, a three-time American League MVP, and a seven-time World Series champion. The Hall of Famer, who died in 1995, was considered a humble player on the field. He often ran the bases when he hit a home run with his head bowed.
Nearly 45 years after he played his last game, New York Yankees legend Mickey Mantle still rivals a Greek God to many baseball fans and collectors. A seven-time World Series champion, Mantle was a human highlight reel. Known for his ability to hit for both average and power and for his reputation for making almost unworldly plays in the outfield, Mantle was the ultimate "man's man" in his time.
While Mantle's career stats were terrific, his clutch play thrust him into icon status. This was especially true during the World Series, for Mantle holds all-time World Series records for homers (18), RBI (40), walks (43), extra-base hits (26), total bases (123), and runs scored (42). Even more impressive, he did it while fighting a career-long war with chronic pain in his legs.  
Conclusion 
Grady said the collectibles market is having a renaissance, noting cards that are "the crème de la crème, the best of the best, are still selling despite the economy right now" and that Mantle, "the king" of baseball cards, "has always done well." Giordano said it was time to give the Mantle card a new home. 
No matter the final price for the rare Mantle rookie card, it will be a hefty profit for the current owner, a New Jersey waste management entrepreneur who bought the card for $50,000 at a New York City show in 1991.
In the spirit of sharing that piece of history with more people, the card will be on display in Atlantic City for five days this week at the National Sports Collectors Convention. It will also be displayed at the Heritage Auctions office in New York in early August.