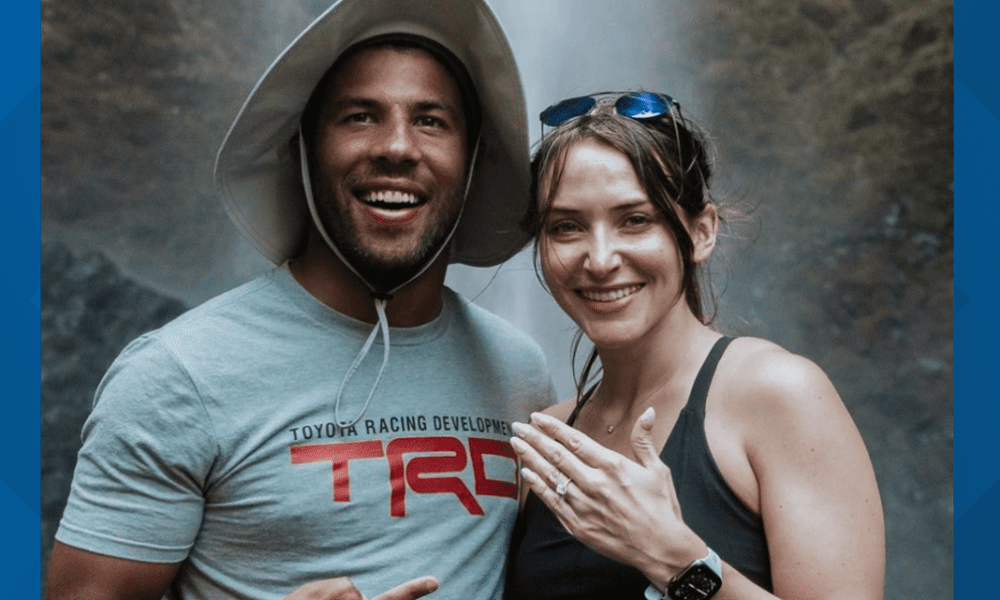 NASCAR Driver Bubba Wallace Gets Engaged to Longtime Girlfriend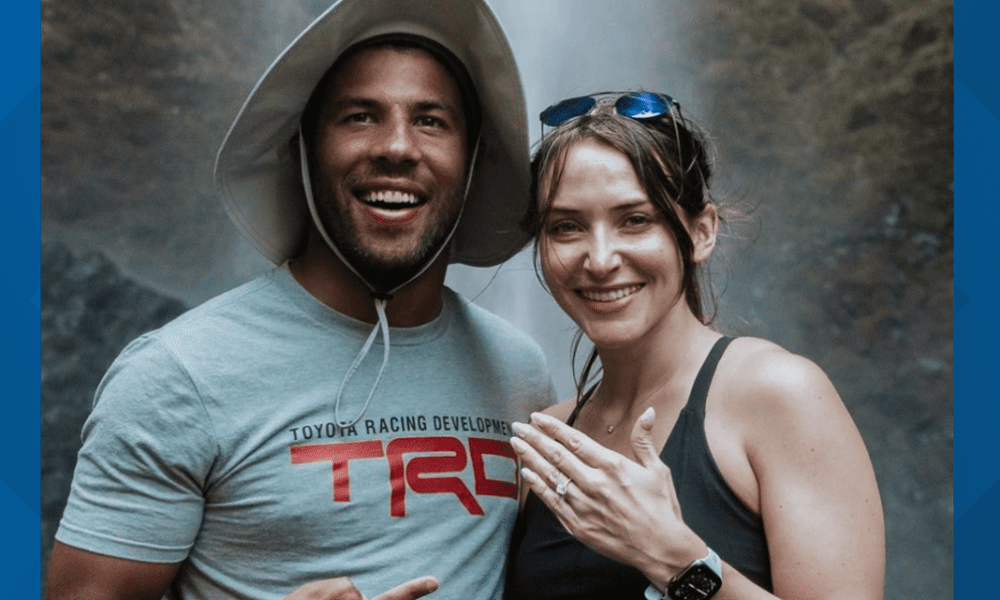 Love is in the air as the NASCAR driver Bubba Wallace has finally gotten down on one knee to propose to his longtime girlfriend, Amanda Carter. Fans were overjoyed when the news broke about the NASCAR driver's engagement and many sent in their best wishes for the newly engaged couple.
Bubba Wallace shared a series of photos of the romantic proposal on his Instagram; one of the photos was a shot of Wallace on one knee in front of a scenic waterfall proposing to Carter.
NASCAR Driver and Activist
Bubba Wallace, also known as William Darrel Wallace Jr., is an American car racer and a full-time competitor in the NASCAR Cup Series. He also holds the title of being the only full-time African American driver in NASCAR'S three national series.
Not only that, but he also is one of the most celebrated NASCAR drivers of African American descent. While Wallace has been exceptionally great at racing, he has also used his platform to create awareness for the Black Lives Matter cause. After the George Floyd murder, he has been vocal about the racial discrimination leading NASCAR to take stricter measures in the event, including the banning of the display of the confederate flag at the NASCAR tracks.
Wallace's Happy Ever After
Bubba Wallace quickly took to his social media to announce this major milestone of his life. Apart from sharing photos on Instagram, he also tweeted saying, 'The wait is over!! Here's to forever! Forever ever!'. Wallace's now-fiancé also took to Instagram to share the news with her followers. She posted a photo of the couple featuring the engagement ring; it was simply captioned, 'He did good'.
View this post on Instagram
The pair has been together since 2016 and often post photos of them together on their social media, keeping their fans up to date with their lives. Once the engagement photos were up, many fans flocked to the posts to wish the couple a happy life together and congratulate them. Even NASCAR legend Dale Earnhardt Jr. joined in on the celebration as well. Arizona Cardinals quarterback Kyle Murray also congratulated the couple.
Now we impatiently wait for wedding photos!